How to Have a Financially Smart Divorce
Posted on February 26, 2015 04:48pm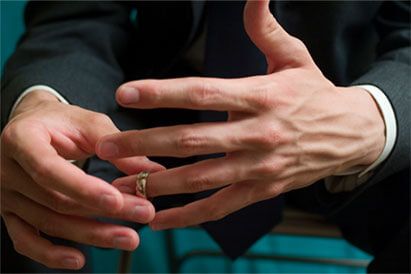 Money problems are a leading cause of divorce in the United States. In fact, most people at least mention finances as one of several reasons for terminating their marriage. While financial disagreements can strain a marriage, divorce will not always ease this stress.
In fact, divorce usually results in tighter budgets and increased living expenses. This is because divorce requires two people who share a household income to support two households instead of one.
With the help of a lawyer, you can protect your future and your finances by avoiding common financial pitfalls during the divorce process. If you're facing a divorce, there are several steps you can take to improve your financial security during and after the legal process ahead.
Check Your Credit Report
Checking your credit is the easiest way to see outstanding mortgages, loans, and other debts shared by you and your spouse. You can get a report from one or more of the three primary credit-reporting agencies: Equifax, TransUnion, or Experian.
Close Joint Bank Accounts and Credit Cards
Divorce is not a quick process. To avoid accumulating additional debt with your spouse, close any accounts that you share and open new ones under your name. If you have never established credit in your own name, start new accounts in your name as soon as possible.
Protect Your Health Insurance
Uncovered medical expenses, such as a trip to the emergency foom, can lead to serious debt. If you're facing a divorce, you can't afford to ignore potential medical needs. Every divorce is unique, so talk to an attorney to ensure that you can maintain your medical coverage.
Change Your Beneficiaries
A divorce decree is not the same as a will. If you fail to change your beneficiaries, your ex-spouse could wind up with some of your belongings. Review any open policies that include your spouse's name and remove him / her as a beneficiary.
Always Consider the Long Term and Get the Advice You Need
The decisions that are made in your divorce settlement will affect the rest of your life. Make sure that in every negotiation, you are protecting your long term financial security. What will this divorce do to your retirement plans and how can you mitigate any losses? How will you and your spouse divide paying for your kids' college? Are you better off selling your family home? Who will claim the children as dependents at tax time? To save yourself from long-term setbacks, seek out the advice of an attorney, accountant, and/or financial planner if you don't know how to answer these questions.
These are just a few ways to protect your finances during a divorce. Speak with a Washington family lawyer from McKinley Irvin for skilled legal guidance regarding the unique circumstances surrounding your divorce case.
Posted By
McKinley Irvin