How to Choose the Right Divorce Lawyer
Posted on December 11, 2015 11:40am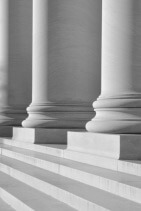 One of the most important choices that you will make if you are going through a divorce in Seattle is your divorce attorney. There are many attorneys to choose from and it can be difficult to know which one is going to represent your interests, protect your rights and achieve the goals you have in mind. You will, therefore, need to carefully consider all aspects of the attorney-client relationship as well as each attorney's skills and background.
Referrals
Before you make any decisions, you should ask people you know if they can recommend a good Seattle divorce attorney to you. The American Academy of Matrimonial Lawyers suggests contacting professionals who regularly interact with attorneys such as psychotherapists, accountants, members of the clergy and even other attorneys. These people will be able to recommend divorce attorneys in Seattle that have a good reputation in the legal community and a record of obtaining successful outcomes for their clients.
If you don't know professionals who work with family lawyers, you can rely on friends and family members who may have gone through a divorce or child custody dispute. The Washington State Bar Association as well as the American Bar Association may also be of help but they do not guarantee that the attorney will be the right one to represent you.
Researching
Receiving names of divorce attorneys can send you in the right direction, but you should plan to do some research on these attorneys before you contact them. One way to get an impression of what they do and their background is to visit their website. Attorney sites often feature pages about the attorney which lists their education, special honors or awards they have received, organizations they are members of, articles they have written and their overall background experiences. This can help you narrow down your list if you are looking for an attorney who is experienced in handling businesses and divorce, child custody involving special needs children, or situations surrounding domestic violence, for instance.
If you are further interested in the attorney, you can do additional research by looking them up on rating sites such as Martindale Hubbell, Super Lawyers, or Avvo. These ratings are based on peer feedback as well as other qualifying criteria that attorneys must meet.
Interviewing
Your divorce lawyer will be your strongest advocate and therefore, he or she should be someone you feel you can work with. Meeting with a divorce attorney for a consultation is a great opportunity for you to interview attorneys and gain a deeper insight into their personality, behavior and overall attitude. Additionally, it will help you gain insight on the specifics of your case to discuss your situation with a lawyer.
Prior to the appointment, you should write down questions you want to ask the attorney as well as any specific characteristics you are looking for. For instance, maybe your ex-spouse is a bit domineering so you want an attorney who will be compassionate to you but aggressive when dealing with the spouse. Perhaps you want an attorney who is going to take the time to explain things to you without making you feel ignorant. These are important traits that will make a big difference in your overall experience.
If you are in search of a Seattle divorce attorney, please feel free to browse our attorney profiles or contact us to schedule a consultation. We have also prepared a list of 10 questions you must ask when choosing a family law attorney.
Posted By
McKinley Irvin