Who Pays the Bills During a Divorce?
Posted on April 10, 2015 01:50pm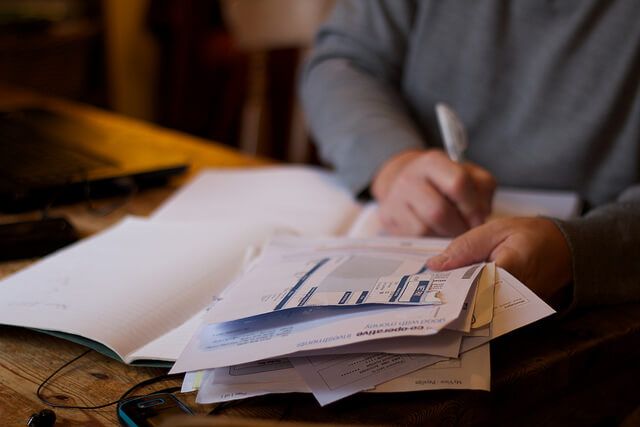 Many obstacles pervade the early stages of divorce. If you and your spouse have separated and hope to terminate your marriage, you might wonder who is responsible for paying the household bills.
Questions for consideration:
Am I responsible for bills if I move out?
Should I open a separate bank account?
What should I do with credit cards?
Who is accountable to pay the mortgage?
Couples should try to maintain the financial status quo, especially during the first stages of the divorce. In many cases, it is difficult or impossible for one spouse to assume new financial responsibilities. If, for example, one spouse is the primary earner in the family, he/she may need to continue paying bills until the divorce is finalized.
While your financial obligations may not change during the first phase of the divorce process, it is vital to keep a written record of your spending and earning. Keep track of your finances (and your spouse's, if possible) so you can show the court where your money goes every month, and who has paid the bills until this point.
Should you open a new bank account?
In some cases, it is necessary to open new accounts under your name (instead of sharing it with your spouse) to protect your finances. You can open new bank accounts and credit lines during the initial phases of divorce, as long as you are prepared to share this information with your spouse in court.
Temporary Child Support in Washington State
In Washington, you can file a motion for temporary child support to ensure that your children's well-beings are protected during divorce process. If you're facing a complicated or lengthy divorce, temporary support requires one spouse to pay support until the court reaches a decision regarding your divorce and child support settlement.
If you're facing a divorce, don't wait to speak with an attorney for the information you need regarding your financial rights and obligations. For skilled legal guidance in Seattle, we invite you to contact the Washington divorce attorneys at McKinley Irvin to schedule a consultation.
Photo Credit: Flickr / Kate Hiscock
Posted By
McKinley Irvin