The Best Countries for International Adoption
Posted on October 31, 2014 04:17pm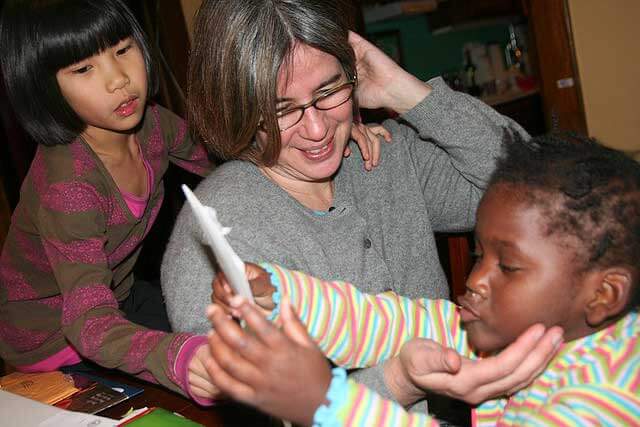 Adoption is a big decision, and international adoptions come with even more choices. If you're considering an international adoption, the first question you need to answer is, "Where should I adopt my child from?" International adoptions can feel like an unending obstacle course of paperwork and legal complications, but some countries are more receptive to adoptions than other locations.
Some of the most popular countries for international adoption are:
China
Ethiopia
South Korea
Ukraine
Kazakhstan
Haiti
India
The Philippines
A variety of reasons contribute to each country's popularity for international adoptions. South Korea, for example, is a good choice for many families because of its efficient adoption process. South Korea's adoption program is very old. Over time, it has developed into one of the fastest-moving adoption programs in the world. Like South Korea, China and India have a longstanding reputation for efficient and reliable adoptions.
In Ethiopia and Haiti, availability is a major factor that facilitates international adoptions. Poverty, drought, disease, and famine place thousands of children in orphanages and institutions every year. Because the need for adoption is greater, the path to adoption is easier than other countries.
Which country is best for your international adoption?
Selecting a country for adoption may seem like an impossible choice, but a variety of factors can help you narrow down the possibilities. Some countries, for instance, require adopting parents to travel. In Kazakhstan, parents must stay in the child's country of origin twice for a period of five to six weeks. In Ukraine, prospective parents must pass an initial application process. If accepted, they travel to meet the child and his / her community.
Another important factor is age. If you wish to adopt an infant, some countries are not an option for you. Parents open to adopting toddlers or older children may have more choices available to them. Ukraine, for instance, allows international adoption for children 15 months and older, while children adopted from the Philippines are usually between three and five years old.
Find Legal Assistance
The Unites States is the number-one location for adopting children, but international research shows that adoption rates are declining. In fact, the number of children brought to the U.S. through adoption plummeted nearly 50% between 2003 and 2013. Even still, the United States leads global rates for both international and domestic adoptions.
If you are considering adoption, retaining an adoption or family law attorney will make it easier for you to find the right country, navigate its legal system, and facilitate the process.
Photo Credit: Flickr / Steven Depolo
Posted By
McKinley Irvin