5 Situations When You Really Need a Seattle Family Attorney
Posted on February 27, 2014 02:47pm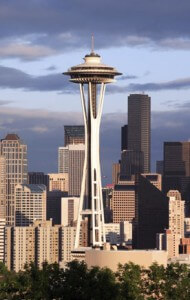 There are situations when the assistance of a family law attorney can provide you with more options, better information, or other advantages that you may not have if you act on your own. Having someone on your side with a thorough understanding of the laws-and the ability to act quickly on your behalf-can sometimes make a significant difference.
Here are a few examples of situations when an attorney is essential to get you the help you need.
You've been served with divorce papers.
If you have been served with divorce papers, chances are your spouse has been thinking about divorce for awhile and has already retained an attorney. Speaking with a Seattle divorce attorney will help you understand the divorce petition, the divorce process, and what you can expect as your case proceeds. If you didn't see this coming, an attorney can advise on what the next steps are to protect the things that are important to you, whether they are your children, a home, a business, or other financial assets.
You have a limited amount of time to respond to your spouse's divorce petition, so scheduling a consultation with a divorce attorney immediately after receiving the divorce papers is highly advised.
You are the victim of domestic abuse.
There are several legal actions that can be taken to protect you from an abusive spouse. If you are in immediate danger or fear for your safety, leave the house or call the police. Once you are safe, a Seattle family attorney can present you with legal options that can help protect you and/or your children from an abusive spouse or partner. This could include filing for a divorce, a domestic violence protection order, and/or custody actions.
You or your ex-spouse wants to move away with the kids.
Relocating a child or children away from a parent is often a contentious issue, and can quickly become a legal battle. If you are the one who wishes to relocate, a Seattle family law attorney can help you begin the process of relocation according to the law. If you wish to prevent your ex from relocating, an attorney can help you contest the relocation. In both situations, an attorney can also help you craft a parenting plan that will work for your family's changed circumstances.
You want to end a long-term unmarried relationship.
There are laws in Washington State to protect individuals who have cohabitated with a romantic partner for many years when they decide to part ways. A Seattle divorce attorney can assist you in ensuring that your assets are fairly divided and, if there are any children, that custody and child support issues are also addressed.
Your financial circumstances have changed, but your child support payments haven't.
Your child support obligation is calculated based on a number of factors, including your income. If your situation has changed-if you become unemployed, for instance-you may be able to have your child support obligation adjusted to reflect these circumstances. A Seattle family lawyer can help you determine if a child support modification is in order and represent you in filing the modification.
Posted By
McKinley Irvin