How a Team Approach Can Lower Your Legal Costs
Posted on July 17, 2013 01:33pm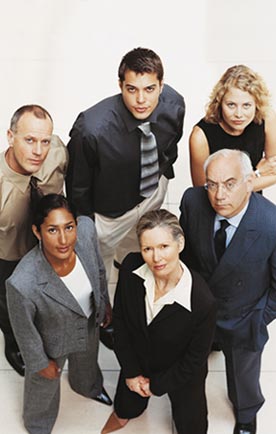 Having more than one person on your legal team may seem like a recipe for higher legal bills, but a team approach can actually help you keep costs down.
How so? Because it allows for delegation of specific tasks to people most qualified to complete them – and some tasks just do not need to be handled by someone who bills at the hourly rate of your attorney of record.
Here are some of the people who can serve on your legal team and help keep costs down:
Paralegals and/or Legal Assistants
Paralegals can draft many of the basic documents that are used in divorce litigation. This includes everything from basic correspondence, discovery requests, and your final documents. Paralegals can also coordinate meetings, conference calls, interview potential witnesses, conduct research and be your point of contact with your attorney – all at a significantly lower hourly rate than your attorney.
Legal Interns
If your law firm employs a legal intern, he or she can be tasked with conducting legal research relevant to the specific issues in your case, reviewing a file from past litigation, and a wide variety of other research-related functions. In addition, depending on their qualification, legal interns in some jurisdictions can also appear in court for uncontested or administrative hearings.
Associate Attorneys
There are innumerable reasons why you hired your highly experienced partner-level or senior associate divorce attorney. He or she has the experience, knowledge, and professionalism necessary to optimize your potential for a great result, as well as a formidable reputation in the legal community.
However, there are many aspects of your case that can be delegated to a highly competent associate attorney who will work in conjunction with the more experienced attorney throughout your case. Associate attorneys bill at a lower hourly rate than senior associate or partner-level attorneys, and can complete many tasks as efficiently and competently as your more expensive attorney. Higher level tasks may be delegated in part to an associate, and then completed by the more experienced attorney, thus dividing up the time between a lower and a highly billing attorney, based on the complexity of the work involved.
Outside Experts and Professionals
When people hear the word "expert" they often think they are in for significant expense. After all, aren't "experts" in high demand and therefore charging top dollar for their services? Whether or not that is the case for a given expert, the reality is that your attorney has been trained in the law, and not in tax/estate planning, pension valuation, psychology, or other areas that may be at issue in your case. Even if an expert may come up with a price tag that seems high, the expert can serve a valuable role in your case and ultimately save you time and money by assisting your attorney in understanding complex financial, tax, or other issues.
In short, while it may be easy to assume that the more people who work on your case, the more money you will spend, the reality is that having a team of professionals available to perform tasks at each professional's skill level can go a long way towards reducing fees over time.
Posted By
Elizabeth A. Hoffman