How Spousal Support Is Determined in Washington Divorces
Posted on May 26, 2023 02:43pm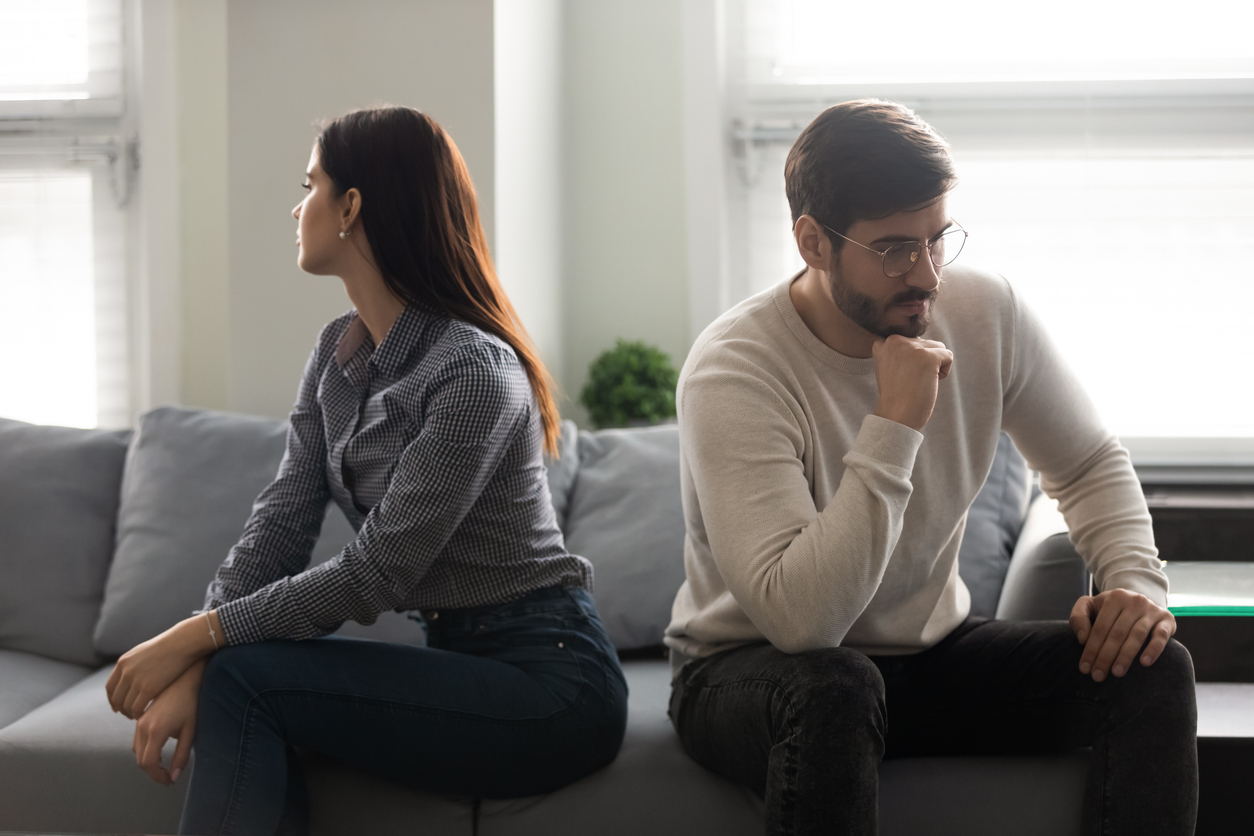 Going through a divorce is an emotionally taxing experience. In addition to processing personal feelings, there are many technical areas to consider. Issues like property division, child support, and child custody can be major points of contention and even hostility during divorce proceedings.
Another factor to be decided in a Washington divorce is spousal support. Also known as maintenance or alimony, spousal support refers to court-ordered payments that one spouse makes to the other after a divorce.
Keep reading to learn how spousal support payments are determined in Washington family courts.
Understanding Spousal Support in Washington State
Whether your divorce takes place in the privacy of mediation or requires litigation in the courtroom, agreeing on spousal support is rarely a simple decision. It isn't uncommon for couples to require intervention from the judge in order to reach a final decision about maintenance payments, particularly in high-conflict divorces.  
It's important for divorcees to have a good understanding of their legal rights and obligations before negotiating the terms of their divorce in family court. First and foremost, it's crucial to secure strong representation from a qualified divorce attorney. Your lawyer can use their in-depth legal knowledge to guide your steps accordingly and determine the most effective legal strategy to implement in the courtroom.
How Is Maintenance Calculated in WA Divorces?
Basically, spousal support can be boiled down to these key factors: 1) the requesting spouse's need for financial support and 2) the other spouse's ability to pay it. According to the Revised Code of Washington (RCW) §26.09.060 and §26.09.090, there are two types of maintenance that may apply to divorcing couples in Washington:
Temporary maintenance to be paid while the divorce is still ongoing; and
Maintenance to be paid for a fixed period of time after the divorce is finalized.
While there are many factors that can impact maintenance determination in a divorce, the length of the marriage is typically the foundation of determining maintenance. The exact duration isn't specified in Washington law, but family courts generally award maintenance for approximately 25% of the total marriage duration. 
Spousal Support for Short-Term Marriages
For those getting a divorce after being married for 5 years or less, Washington courts will generally make an effort to restore each spouse's financial position prior to the marriage. It isn't uncommon for spousal support to not be awarded at all, as this is likely to occur if both partners are deemed financially secure and fit to continue work post-divorce. 
Spousal Support for Medium-Length Marriages
The predictability and overall consistency of spousal support are arguably lowest for couples divorcing after mid-length marriages (approximately 5-25 years). The court's general rule of thumb when it comes to spousal support allocation for medium-length marriages is 1 year of maintenance for every 3-4 years of marriage.
Spousal Support for Long-Term Marriages
For marriages that endured for 25 years or more, family courts typically make an effort to restore each spouse's financial position as equally as possible until they retire or pass away. This is largely because couples in long-term marriages are considered equal financial partners, and Washington courts will attempt to reflect this in final maintenance decisions.
Is Spousal Support Mandatory in a Divorce?
Spousal support is not mandatory in a divorce, nor is it automatically included or calculated. While maintenance is addressed in RCW statutes, it can be challenging or even impossible for spouses to accurately predict or estimate maintenance decisions, as family courts can take many different factors into consideration when making their decision.
In addition to the length of the marriage, common considerations when determining spousal support include:
Each spouse's age
Each spouse's health
Each spouse's income and assets
Each spouse's employability and earning capacity
Any marital history of domestic violence or spousal abuse
Whether one spouse sacrificed career or educational opportunities to financially support the marriage
The judge will review some or all of these factors before making a final determination regarding spousal support payments in a Washington divorce. It's important to consult with a trusted divorce attorney who can adequately prepare you for the legal proceedings while advocating on your behalf as needed to prevent other parties from taking advantage.
Serving Washington Families Since 1991
McKinley Irvin is committed to serving couples and families throughout the Pacific Northwest. As the region's premier family law firm, we have extensive experience representing clients in a vast range of family disputes, from adoption to legal separation. Whether you're preparing for a divorce, child custody case, or other legal matter, our compassionate attorneys are here to help.
Family law disputes can be stressful and emotional. Our firm can take some of the weight off your shoulders. Call 206-397-0399 to request a consultation.
Posted By
McKinley Irvin