5 Tips for Effective Co-Parenting During the Holidays
Posted on December 12, 2022 01:36pm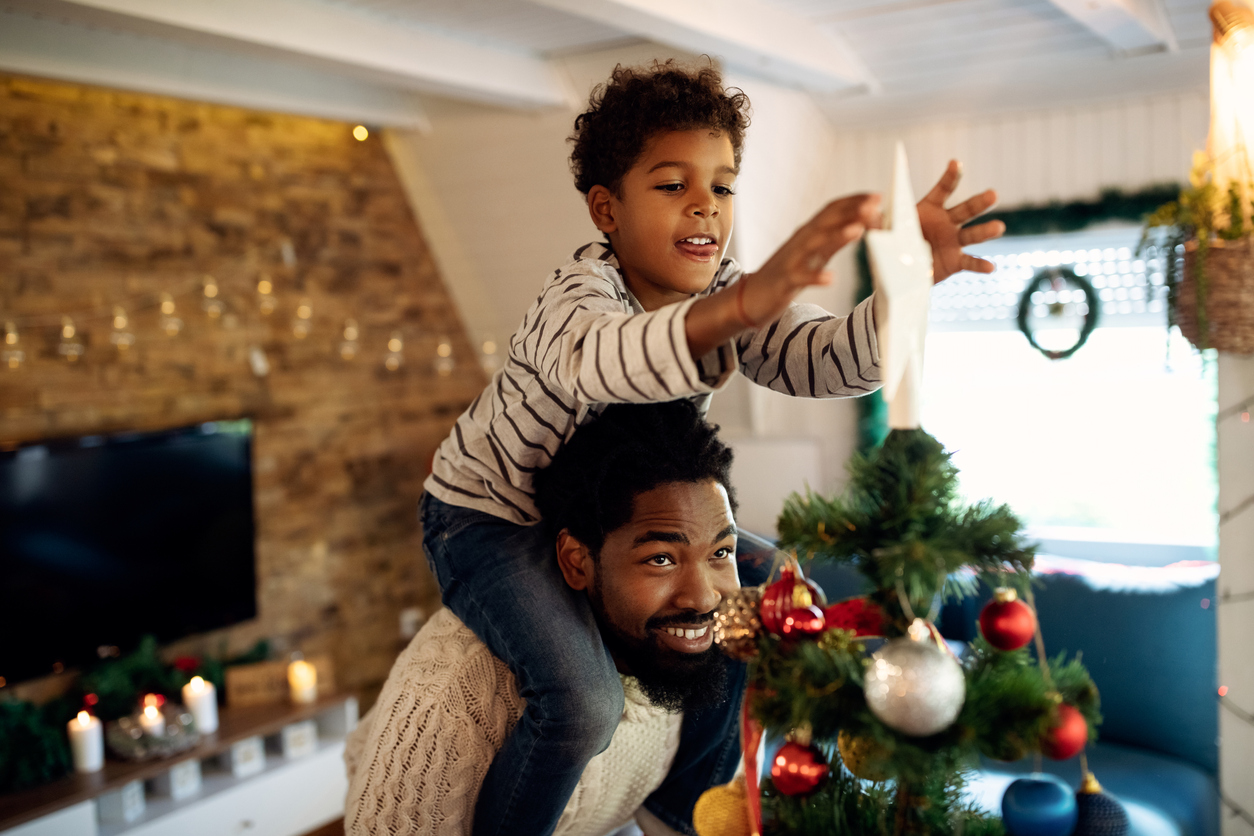 The holidays are filled with festivities and complications for co-parents. This season can be stressful for anyone, but parents with shared child custody have additional obstacles that can turn the holidays sour.
Tip 1: Put the Children First
Children should not dread the winter holidays because their parents live under separate roofs. This time of the year can still be special for everyone. Prioritizing the needs of the children keeps the emphasis on where it should be and not on parents trying to "win."
Before producing a plan for the holidays, parents should first talk to their children. Depending on their age and level of maturity, parents should ask about their preferences. Discussing holidays with children shows that they are key members of the family and their opinions matter.
Teens may want to spend time with friends during their winter vacation. Preschoolers may ask to see Santa at the mall. Listen to them and consider what is important to them when crafting a holiday schedule with your former partner.
If these are the first winter holidays after a divorce or separation, consistency can help children feel grounded. If they always went to their grandparents on Christmas Eve, for example, honoring that tradition might be helpful.
Tip 2: Plan Ahead
Planning helps parents and children prepare for where they will be and when. Many disputes between parents and misunderstandings among children can be avoided by having a well-thought-out schedule that everyone knows.
The holiday plan should be as fair as possible to everyone involved with each parent having equal time. Planning does not need to be a year-to-year task. Planning for several years is an effective way to ensure each parent's rights are recognized. This year, one parent has the children on Thanksgiving Day, and the other parent has them on the first day of Hanukkah. The schedule switches the following year.
Depending on the locations of the parents' homes, splitting a holiday can be an agreeable solution unless it places unnecessary stress on the children.
The day before an important holiday is not the time to ask for a change in the agreed-upon schedule. If plans must change due to unforeseen circumstances, give as much notice as possible. Understand last-minute changes cannot always be accommodated.
Tip 3: Start New Family Traditions
Holidays are about traditions: grandma's pumpkin pie, reading "The Night Before Christmas," or building a gingerbread house together. Cherished activities and gatherings are hallmarks of the season. Some traditions may stay alive even after a divorce, but others are not sustainable. New customs can become just as treasured with each passing year.
Scavenger hunts, movie marathons, cookie decorating, caroling, and any other activity that brings the family together can become something to look forward to for years to come.
Tip 4: Coordinate Gift-Giving
Parents may be tempted to overspend on gifts for their children to compensate for a divorce or separation. Despite potentially positive intentions, excessive gift-giving does not change the fact that the family is not the same.
How much a co-parent spends on presents can be a source of resentment that spills over into other aspects of the holidays and ultimately hurts the children. Instead of competing, coordinating with your former partner can tamp down potential arguments. Parents can establish a budget for presents. They can decide how they will divide the gifts they collectively give their children, minimizing the chance for duplicate gifts, and determine if certain gifts will be from Santa.
Tip 5: Be Willing to Compromise
This tip is valid throughout the year. Not everything in life can be planned. The unexpected happens. Parents must remember what they probably told their children when they were little – not everything in life is fair. There will be times when it serves the greater good to be flexible and yield on occasion. A compromise is an act of goodwill that typically is returned in kind at some point. This behavior is also a notable example for children.
Need Help Devising a Parenting Plan for the Holidays?
A comprehensive parenting plan is central to effective co-parenting during the holidays. For more than 30 years, McKinley Irvin has guided parents to resolve custody, support, and other dilemmas. Contact us onlineor call 206-397-0399 to schedule a consultation.
Posted By
McKinley Irvin