Parenting Plan Modifications and the COVID-19 Pandemic
Posted on June 01, 2020 04:10pm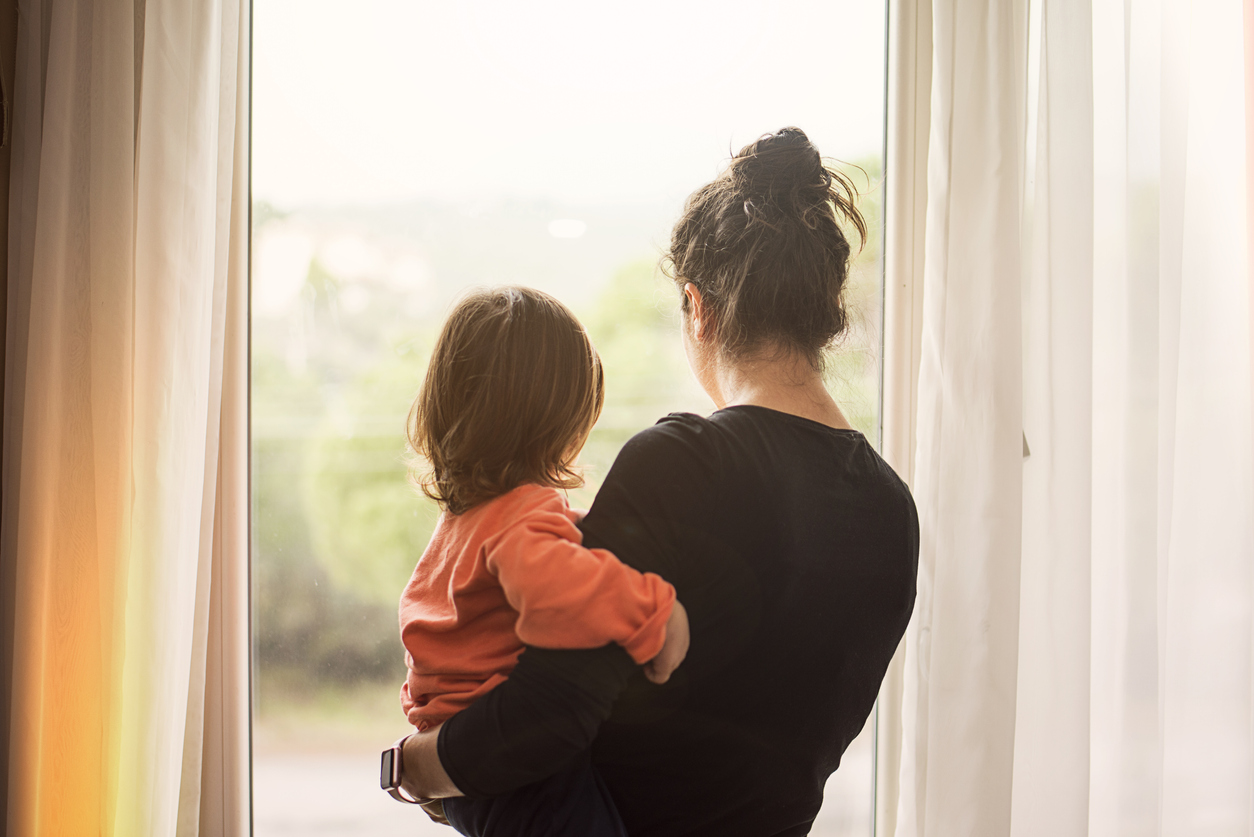 By Casey Sanders, McKinley Irvin Family Law Attorney
COVID-19 has had a broad impact on our society…but could it have an impact on parenting plans? Washington law heavily favors sticking with an existing parenting plan unless certain circumstances are met for "adequate cause" to modify the parenting plan.
The most likely reasons for a court to find "adequate cause" as a result of the COVID-19 pandemic are a detrimental environment for the children, a substantial deviation from the plan by changing the primary residence of the children for a period of time that establishes a pattern, or an agreement of the parties. (This list is not exclusive and many other factors may come into play.) Additionally, the court may order minor modifications to the schedule which fall within certain time parameters but do not change the primary residence of the child.
Permanent Pandemic Parenting Plans?
Many parents have seen the COVID-19 pandemic as an opportunity to set aside differences for the best interest of their children and deviate from the written parenting plan. These deviations may result from different childcare needs, work schedules, and other factors.
Will these agreed temporary deviations from the parenting plan be the basis for a permanent modification of the parenting plan? Probably not, if the change was necessary due to the pandemic, since the court will likely consider the COVID-19 pandemic to be an exceptional circumstance and hold that agreed deviations during the pandemic should not be the basis for permanent changes if a parent disputes the plan after the pandemic has past.
Take Care of Yourself
COVID-19 has created a level of social, emotional, and physical stress unparalleled in modern America. Parents may start to feel boxed in and resort to unhealthy coping mechanisms. Recent surveys indicate that roughly 50% of individuals working from home are drinking alcohol or using other substances during their work hours.
COVID-19 may lead to conditions which make it easy for parents to develop or relapse into issues with alcohol or other substance abuse. Similarly, feelings of social anxiety and isolation may exacerbate or create mental and emotional problems which could be the basis to modify a parenting plan. Should these issues progress far enough it may have a profound effect on the parenting plan should the court feel the children's environment has become detrimental to their well-being.
It is vital that parents take care of themselves and their mental health in order to provide the children with a stable, loving environment. If you have issues with mental health or substance abuse, please reach out to a professional care provider for help. Telemedicine and videoconferencing can allow for treatment to take place remotely and give you the tools to provide the children with the stable environment they need.
Abandonment or Neglect
In light of COVID-19, some parents are choosing to forgo parenting time altogether out of health and safety concerns. While the other parent may feel this constitutes abandonment or neglect, it is unlikely the court will find a party forgoing visitation for health reasons is a basis to modify the parenting plan.
Follow the Parenting Plan
The consensus in the legal community is parents need to follow the parenting plan if they are able to do so. Parents should use best judgment to avoid endangering the health of their children or others in their household and the unnecessary spread of the virus. In fact, the court presumes that a parent is taking steps to protect children during their residential time, absent actual evidence to the contrary. If parents do agree to informal, temporary modifications to the plan it is advisable they do so in writing and clearly state these modifications are temporary.
Contempt
Parenting plans are enforced through the contempt process. Contempt is a willful violation of a court order when a party has the ability to comply. Whether or not a party acted in bad faith is also a major factor in the determination of a contempt motion.
For example, it is unlikely the court would hold a party in contempt for withholding visitation with children demonstrating legitimate symptoms consistent with COVID-19 along with the consensus of a medical professional that the child could be positive, and has been tested. However, if a parent unreasonably overexaggerates health concerns, the court may find the party in contempt and award sanctions, make up time, and attorney fees. If a party accuses you of contempt, it is vital to fight the contempt motion as multiple contempt findings may be a basis for modification.
Legal Help
Parenting plan modifications are amongst the most complex family law cases. Speaking with our experienced attorneys about the specific facts of your case can give you tremendous insight on the best course of action for you and your children. Contact McKinley Irvin to schedule a consultation.
Posted By
Casey Sanders