Summertime Co-Parenting Tips
Posted on July 17, 2017 01:42pm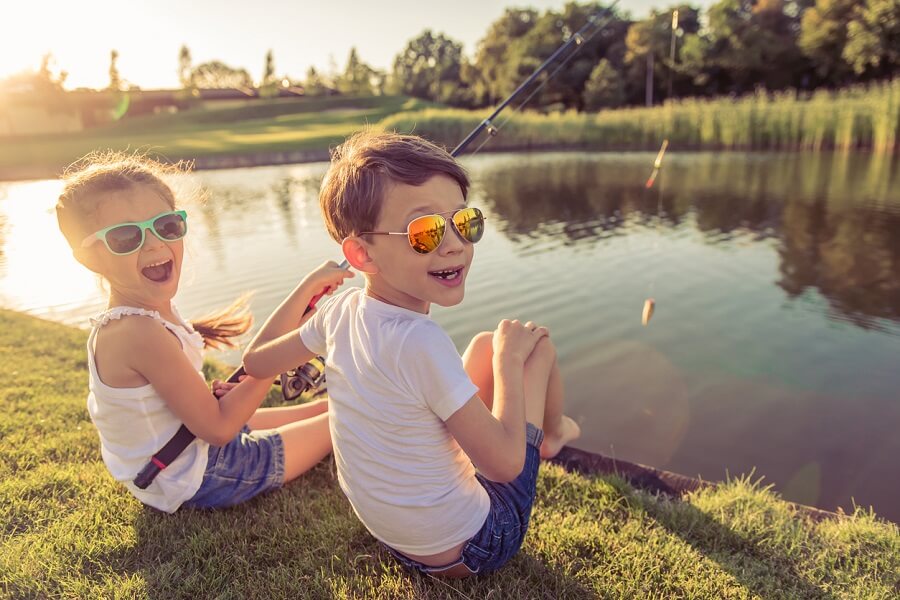 While summer means fun and relaxation for most families, for divorced and separated parents, summer break can be quite complicated. Between day care arrangements while school is out, negotiating extended summer vacations, and rearranging custody, summer can be problematic at best. Whether you have a friendly relationship with your co-parent or the two of you try not to be in the same room together, improving the way you communicate can only serve to benefit your situation.

To help make sure your and your children's summer is as care-free and uncomplicated as possible, we've put together a few tips for co-parenting.

Be Proactive

During the summer, the change in your children's schedule may also reflect a change in your own. Some people work different hours during the summer, while others enjoy a summer vacation, like teachers. Depending on your situation, you may need to discuss an alternative custody schedule with your co-parent to accommodate any changes. Figure out if you will maintain the same residential schedule, or if one of you will need to make changes, such as switching to weekends, or alternating weeks, etc. Make sure you base your decision on what will work best for the two of you and your children.

Besides planning your own schedules, also think about what your children will do when they are out of school for summer break. Your schedules will need to be arranged to accommodate any summer activities (sports, camps, etc.), so you should discuss the possibilities sooner rather than later.

Discuss Vacations

Try to plan vacations as soon as possible, and discuss the dates with your co-parent well in advance of booking the trip. Notify them of your tentative dates for vacations, as set-in-stone plans may not work with your co-parent's schedule, and may come across as demanding. Avoid putting your kids in an unfair position where they are forced to choose one parent or the other. Also, if you will be taking any vacations without your children, see to it well in advance that they can be cared for by either their other parent or someone else you both trust, like grandparents or an aunt or uncle.

Once dates are decided on, be generous with your co-parent about information pertaining to your trip. Let them know where they can reach your children, when they will leave and come home, and any other details pertaining to travel or safety. Think of the important things you would want to know if the roles were reversed, and share accordingly.

Communicate with Your Children

Don't leave your kids out of the loop. Ask them what they would like to do over the summer. While planning between you and your ex may seem difficult enough, your children should be the priority, and especially older children may want a say in how they spend their summer. This can help you and your co-parent create a schedule that works for everyone.

Be Flexible

When negotiating schedules or coordinating vacation dates, try to be open to alternative plans. If you were hoping to take your children to a certain event their other parent isn't comfortable with, try to compromise. If both you and your co-parent want the children for a vacation in the first week of June, see if one of you is able to reschedule or alter the vacation plans. Remember, the most important thing is the health and happiness of your children, so focus on avoiding conflict whenever possible and remember your common goal.

Make a Schedule

After discussing plans for your children, vacations, and custody arrangements, it's a good idea to create a set schedule for all of you to reference. Finalize the plans you've discussed and hammer out any details you still need to decide on. Factor in your children's wishes, your own vacations, and those of your co-parent, and make sure both of you agree on the final summer calendar.

For help with your divorce or post-divorce legal issues, contact McKinley Irvin at our Washington office.
Posted By
McKinley Irvin