4 Things You Should Know About Divorce & Social Media
Posted on May 16, 2016 12:10pm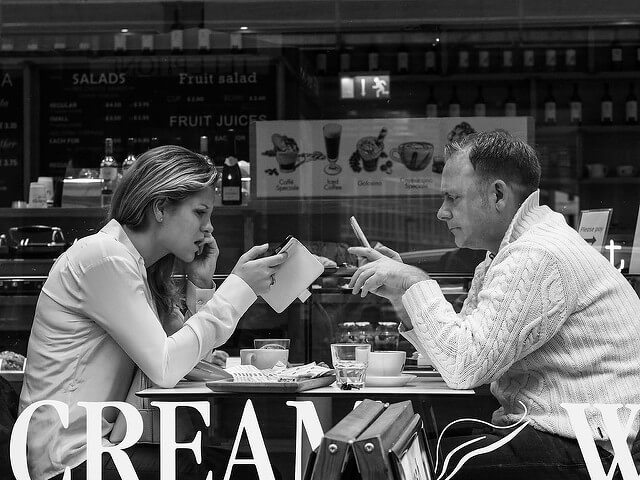 You may be surprised to learn that according to a recently released report by the American Academy of Matrimonial Lawyers, one-third of all divorce filings mention the word "Facebook." A growing number of divorce filings make reference to some kind of online relationship, and it is not uncommon for spouses to even announce their intentions to end their marriages through popular social media outlets like Instagram, Twitter, or other sites. The widespread use (and misuse) of social media has become such a deeply engrained part of our culture that it is very common for attorneys to use internet posts as proof of a spouse's poor behavior during a divorce.
However you feel about social media, it cannot be denied that it is playing an increasing role in the breakups of marriages and families.
Keep the following tips in mind when it comes to relationships and social media:
Say what you need to say only to the person you need to say it to.
Instead of talking about your marital issue on social media where everyone can see it, talk directly with your spouse about the problem and discuss ways to fix it. Although you may feel the need to vent, it is important to remember that making your friends list a party to your problem will only hurt you and your spouse in the long run.
Don't post anything you wouldn't want your spouse to see.
Before posting something on social media, take a moment to ask yourself whether you wouldn't mind if your spouse were to see it. Make sure that your post isn't miscommunicating anything that could end up hurting them if they were to come across it. It's also important to note that information you post on social media could potentially be used as evidence if you do ever divorce.
Take some time to come together.
It can often be too easy to retreat into your own social media bubbles after a long day, but try to avoid this. Many people cite their significant other's time spent using social media as a problem in their relationship. When you and your spouse are at home together, make it a point to spend some time together face to face. This is an important part of building and maintaining any relationship, and something that is easy to forget when we place so much of our lives online.
Make sure that what you say online is a reflection of what you say in person.
Don't allow social media to split you into two different people – the online version of you, and the real version of you. If you feel like what you are going to post online may potentially create a problem, don't post it!
McKinley Irvin has published an extensive guide on "Digital Divorce: A Guide for Social Media and Digital Communications in Divorce," which provides helpful information on how digital media affects marriages and the divorce process. Be sure to check out our infographic on Social Media and Divorce stats.
If you are seeking a divorce in Washington, contact McKinley Irvin to request an appointment with an experienced Seattle divorce lawyer. For your convenience, our offices are located in Seattle, Tacoma, Bellevue, Vancouver, and Puyallup.
---
Photo Credit: Matthew G. / Flickr
Posted By
McKinley Irvin