How to Start a Divorce in Washington State
Posted on January 05, 2016 09:45am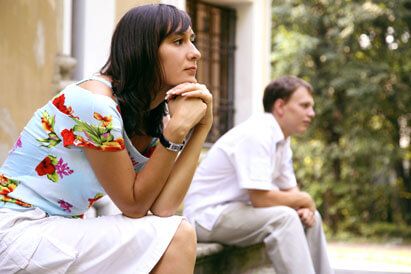 Divorce in Washington State is called "dissolution of marriage" and begins with a petition. In short, the petition defines your stipulations regarding spousal support, property division, debt division, child custody, and other details that apply to your specific case.
Washington State law also requires a summons, vital statistics form, and confidential information form, which your attorney can help you compile and serve to your spouse.
Considerations Before You File
Divorce is more than paperwork and legal dealings. It's the process of dividing a marriage into two families – a process that involves many considerations and variables. Before you start the divorce process, speak with an attorney who can help you understand your rights and options.
Initial Considerations:
Do you have the financial documents needed to establish your spousal support, property division, and child support needs?
Was the relationship abusive? Get a protection order to keep your family safe.
Are you or your spouse moving out before the divorce is finalized?
Do you and your children have a safe place to live during the legal process?
Do you understand the divorce process and what are your options? Have you spoken to a family law attorney to assess your specific situation?
"Do I Need a Reason to Get a Divorce?"
Washington is a "no-fault" state, which means the only necessary reason for divorce is that one party believes the marriage is irretrievably broken. Some states used to require grounds for divorce, but most of them now, like Washington, exclude fault-based petitions. In other words, parties in the marriage cannot assign blame or provide reasons for the failed marriage. Additionally, the court only needs one party to declare the marriage broken; the other spouse cannot stop the divorce.
Other Requirements
To file for divorce in Washington, you or your spouse must be a resident. A variety of circumstances and documentation can help you establish residency, such as:
Voter Registration
Purchasing a Home
Maintaining a Permanent Residence
Getting a Drivers' License
While residency requirements are somewhat flexible and do not require you to live in the state for a predetermined length of time, you must provide proof that you or your spouse is a legal resident of the state.
Filing and Serving Your Divorce Forms
Once you compile the petition and other forms, you must file them in the county where you live. If you and your spouse live separately, you can file in his / her home county as well. Once the papers are filed, you must serve them to your spouse. This gives him / her a chance to respond to the petition.
Washington State requires a 90-day waiting period before finalizing the divorce. During this time, you can try to reach an agreement with your spouse regarding your divorce settlement. If you cannot find a reasonable solution, the case will move forward as a contested divorce.
If you are looking to divorce in Washington, get in touch with the Washington family law and divorce attorneys at McKinley Irvin. We provide top-tier legal guidance and an unparalleled commitment to the best interests of our clients. Call our office to get started today.
Posted By
McKinley Irvin