Steps to Procuring an Order of Protection in Washington State
Posted on February 03, 2016 09:00am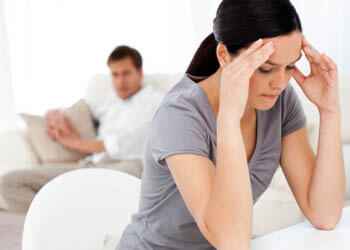 If you are a victim of domestic violence seeking a divorce in Washington State, you may be in need of an order of protection. This blog serves to clarify how to obtain an order of protection in Washington.
Obtain and fill out the necessary forms. The appropriate forms for a domestic violence order of protection can be obtained from a civil clerk at your local courthouse, or they can be downloaded online. Fill out the forms and write about any incidences of violence between you and your spouse using specific language. If possible, include the dates the violence took place. After filling out the forms, do not sign them. Wait until you are in front of a clerk or notary first.
Request an ex parte hearing for a temporary order. If you are in immediate danger, you can request an ex parte hearing with a commissioner or judge either over the phone or in person. Whether or not you are granted a temporary order, you may receive a court date for a permanent restraining order within 14 days.
Process serving. The respondent must be given notice of the hearing in a timely manner, or else the hearing will have to be rescheduled. Never attempt to serve the papers to the abuser yourself! If the abuser does not show up at a hearing after being served, the hearing can proceed without them.
Sort out the paperwork. A copy of the temporary order will be forwarded to the local police station for enforcement. This information will not be given to the abuser. The order must then be filed with the clerk, who will make copies for you to retain. You should be provided with the following documents: a copy of the protection order, the original law enforcement information sheet, and at least one certified copy of the temporary order.
Attend the full court hearing. You must attend a hearing in order to obtain a permanent order. Failure to do so will mean that your temporary order will eventually expire and you will have to begin the process again. Notify the courthouse if you absolutely cannot attend your hearing to request a continuance.
In situations like these, it is wise to retain the services of a Washington family law attorney at McKinley Irvin. We can assist you with the filing process, ensure that all paperwork is completed correctly, and address any questions or concerns you may have. You don't have to go through this alone – we are here to help.
To get in touch with a Washington divorce attorney at McKinley Irvin, please contact us today for a consultation. We have office locations in Seattle, Tacoma, Bellevue, Vancouver, and Puyallup.
Posted By
McKinley Irvin