What Assets are (and are Not) Divided in a Washington Divorce?
Posted on September 21, 2015 02:10pm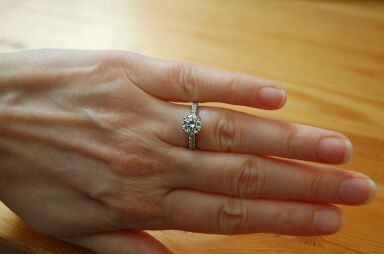 Part of the process of going through a divorce is dividing property, but it can be difficult to determine what assets are considered eligible. Property falls under the category of either community property or separate property. Community property is subject to division while separate property usually remains the property of the one spouse who owns it.
Community property
A divorce attorney in Seattle would explain to you that under Washington law, community property is considered that which has been acquired throughout the duration of the marriage. This can include the following:
Real estate
Investments
Retirement plans
Savings accounts
Art and other valuables
Automobiles/recreational vehicles
A business
You may control and manage community property, but within reason. For example, neither you nor your ex is legally entitled to sell or transfer community property without the consent of the other party. In the event of divorce, the property is divided between you and your ex. Furthermore, the law considers property to be community property up to the date that you or the other person files for legal separation or divorce. That said, the Washington State Bar Association points out that if you have children, you may be given the family home. The idea is that it is easier on the children, rather than adding to the changes they are already going through as a result of the divorce.
Separate property
When it comes to assets and divorce, it is possible to protect certain property from being divided if you can prove the property is your separate property. For example, if you owned a house before you married, that house could be considered your own property. The same is true for investments, retirement plans, stocks and other monetary items acquired before marriage.
During the marriage, items you receive as gifts, inheritance or any type of compensation from a personal injury lawsuit can usually be claimed as your separate property. However, you will need some type of proof to show the court it is yours, in case your ex tries to say it is community property. For instance, you could use a property deed to show ownership or perhaps a photograph from Facebook to prove the item was a gift. An engagement ring is traditionally given before the marriage began so it would be considered separate property.
Transition from separate property to community property
There are situations where separate property can become community property. If you received an inheritance from a grandparent and you place that money into an account with your spouse's name on it, your spouse may be able to claim half of it. The same is true for that house you bought while single, if you added your partner's name to the deed. While a retirement account established before the marriage may be under some protection, the money and interest accumulated during the marriage may not be considered separate property.
On the other side of things, a divorce attorney in Seattle may be able to establish that community property has become separate property if you and your ex had set it up that way during the marriage. Perhaps your spouse transferred legal ownership of a medical practice to you as a form of protection against medical malpractice claims. You would probably be able to claim that practice as separate property.
Determining whether assets fall under the community property statute can be complicated. Therefore, it may be a good idea to meet with an attorney to understand what your rights are.
---
Photo Credit: ilovebutter / Flickr
Posted By
McKinley Irvin