Medical Decisions & Divorce: Why Khloe Kardashian Was Legally Responsible for Lamar Odom
Posted on October 27, 2015 02:15pm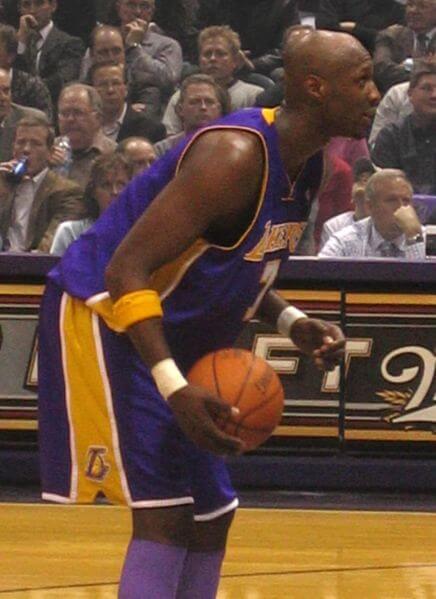 By Brent Bohan, Associate
Entertainment headlines came fast and furious when former NBA and reality TV star, Lamar Odom, was found unconscious at a Nevada brothel. And while Odom and wife, Khloe Kardashian, both signed divorce papers in July, a judgement was never entered into court and their divorce never finalized. That meant Kardashian was still next of kin – and legally responsible for making his medical decisions even though they'd filed for divorce.
How did that happen? In many cases, when a person is hospitalized or significantly injured to the point that he or she cannot communicate, and decisions need to be made for him or her, the next of kin is usually that person's spouse – despite the fact the couple may be in the middle of divorce proceedings.
In fact, in most states, the entry of divorce papers will not modify or change other legal documents or contracts relating to the parties. For example, if a spouse is listed as a beneficiary on the other spouse's will or as a beneficiary on the other spouse's pension plan, these documents will not be modified to omit the spouse by entry of final divorce papers unless the specific document itself is modified. Yes, that means that if your ex-spouse is still named as a beneficiary in your will, and you haven't changed it since filing for divorce, your ex could inherit your property or be entitled to your pension if you were to die.
And, similar to Odom and Kardashian, a spouse may also still be named as next of kin or have power of attorney over the other spouse (in event of hospitalization in which medical decisions need to be made), and that spouse will not be removed from these documents unless the documents are specifically changed.
In some states, like Washington State, when final divorce papers are entered, a power of attorney and the ability to make medical decisions for the other spouse if incapacitated are revoked. Those responsibilities would fall to the next of kin after the former spouse. This also applies to wills and life insurance – after the entry of final divorce papers, an ex-spouse cannot inherit even if they are named in the will or as a beneficiary.
It is crucial to note, however, that this only happens in some states, like Washington, and that it only applies after the divorce is finalized by the court. During the divorce process (after filing for divorce but before a final judgement is entered), a spouse may still inherit assets or be considered as next of kin if these legal documents aren't updated.
The story of Odom and Kardashian teaches an important lesson for couples getting divorced: update your will, powers of attorney, and beneficiary designations as soon as you file for divorce. Don't wait until your divorce is finalized; remove him/her from all other legal documents (e.g. life insurance policies, pension plans, power of attorney, wills, trusts, etc.) immediately after starting the divorce process if you don't want your soon-to-be-ex spouse to obtain control of your assets and decision-making authority in the case of your medical incapacity or death.
Posted By
McKinley Irvin