The Stepparent's Guide to Adoption
Posted on May 20, 2015 10:45am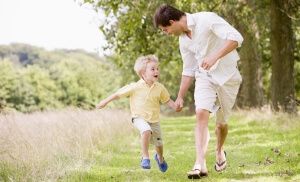 Families pursue stepparent adoption for many reasons. Blending families is never easy, but stepparent adoption has many advantages and formalizes the relationship between a child and his/her stepmother or stepfather. Like any form of adoption, adoption by a stepparent can take time and may entail guidance from a family attorney.
With the help of a Washington family law lawyer, you can navigate the legal process ahead. Learn more about stepparent adoption or get in touch with a legal representative from McKinley Irvin for additional information about your legal rights as an adopting stepparent.
The Stepparent Adoption Process
The adoption process begins with a petition for adoption, accompanied by a filing fee. In addition to the petition, you must obtain consent from both birth parents – your significant other and the relinquishing parent's.
If the child is 14 years or older, you must also acquire consent from the child.
Where to file:
Your residential jurisdiction determines where you file the petition and consent forms. If you live in King County, you will file at the DJA Office, E-609 King County Courthouse in Seattle or the DJA Office, 2-C Regional Justice Center in Kent.
Finalizing the Adoption Process
To finalize the adoption, you must complete a post-placement report. Additional steps during the final phase of adoption include:
Financial Forms
Medical Forms
Criminal Background Check
The post-placement report will most likely take between three and six weeks to complete.
Before you meet for your final hearing (approximately 30 days before you anticipate the hearing), you must confirm that each party gives their consent to the adoption. Additionally, a social worker will ensure that each party voluntarily provided their consent.
Additional Considerations
While stepparent adoptions are one of the easier forms of adoption, legal proceedings, forms, and other factors can be tedious. Consider working with a Seattle family law attorney from McKinley Irvin to make sure that the adoption process moves efficiently and smoothly. To learn more, request a consultation with one of our attorneys.
Posted By
McKinley Irvin