How to Successfully Co-Parent After a Divorce
Posted on March 20, 2013 11:34am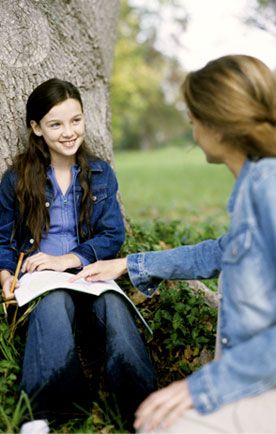 The divorce process is confusing and stressful for all families, but particularly so for families with young children. It is often difficult for newly separated parents to determine what kind of long-term parenting arrangement will be best for their children once each parent has established a separate household.
In family law cases involving children, the court's primary concern is with the best interests of the children. This should be your primary concern as well. Here are some tips that will not only put you in a strong legal position, but also help you and your spouse co-parent your children as you navigate the process of establishing separate households:
Minimize chaos and establish a routine.
Recognize that your children are used to a certain routine and environment, and try your best to maintain that for them as you all adjust to living in two households. Establish a "new normal" that reflects the old normal as much as possible.
Every family is different and there is no "standard" or "cookie cutter" formula for determining the right visitation schedule for a given family. An experienced family attorney can help you develop a fair, balanced plan that is both tailored to your kids' needs and legally realistic.
Be consistent.
Whether you have an informal or court-ordered schedule for time with your children, be sure to take that time on a consistent basis. If you absolutely must miss an opportunity to spend time with your children, be sure to contact your spouse right away and establish a time to make up for the missed visit.
Parental consistency and stability for children are also critical concerns for family law judges and commissioners when making custody decisions. Failure to follow your schedule for visitation could be harmful to your case, and is definitely harmful to your children.
Shield your children from conflict.
It's also important that both you and your ex make every effort to shield your children from information about the divorce, and from parental conflict.
General, age appropriate, explanations of why one parent is no longer living at home may be appropriate to soothe a child's fears and confusion about the changes in his or her life, but your kids don't need to know the details of their parents' adult relationship. Your "side of the story" should not be shared with your kids.
Absolutely avoid getting into an argument with your spouse in the presence of your children, and address any grievances you may have with your spouse directly, privately, and as calmly as possible.
A formal parenting plan with specific provisions governing exchanges of your children can help you minimize face-to-face contact if you and your spouse are simply unable to interact without hostility.
Communicate (cautiously) in writing.
Email and text messages are convenient ways to communicate with your spouse about your goals, concerns, and upcoming plans for your kids. Having a written record of your dealings with your spouse can reduce confusion and miscommunications between the two of you. And, communicating primarily in writing may also help cut back on the conflicts that can arise during emotional in-person dealings with your ex.
But - think before you click "send." Don't write or publish anything that you would not want a judge to hear. This also applies to social media sites such as Facebook and Twitter. Composing a long rant about your spouse's many flaws as a partner and parent might make you feel a little better in the short term, but your words may come back to haunt you in the long term.
If you are unsure about how to best communicate with your spouse, the advice of an experienced divorce lawyer can provide you with a strategy for communicating with your spouse in a productive and effective manner.
Keep your focus on your kids.
If the end of your marriage has been tough on you, just imagine how difficult it is for your kids. They're worried about you and they're worried about what is going to happen to them.
Check in with your kids to see how they're feeling. Talk to their teachers, coaches, and counselors, and work with them to make sure your kids aren't falling behind in school and other important activities. Try to be 100% engaged during your one-on-one time, even if you are feeling resentful or upset about the end of your marriage.
The benefits of continuing to be an involved parent in the midst of a divorce are intangible and invaluable. Staying focused on your kids' needs not only strengthens your legal position, it also helps your children feel secure in an uncertain time.
---
At McKinley Irvin, our family attorneys have dealt with thousands of family law matters, and understand that each family has unique needs; we are prepared to work with you to draft a parenting plan that will fit your family.
Posted By
Elizabeth A. Hoffman