Same-Sex Marriage & Divorce in Washington

Introduction to Same-Sex Family Law

While we attempt to keep this guide updated, the legal landscape for same-sex couples and their families continues to evolve rapidly. It is always best to speak with a family law attorney who will be able to provide the most current legal information as it relates to your specific circumstances.
What a Difference a Decade Makes
Over the past several years, we have witnessed an incredible change in society's acceptance of same-sex couples in the United States. On June 26, 2003, the Supreme Court decided Lawrence v. Texas, holding that states could not criminalize gay sex. A decade later, the Supreme Court decided Windsor on June 26, 2013 and held that the portion of the Defense of Marriage Act (DOMA) that allowed the federal government to only recognize marriages between a man and a woman was unconstitutional.
In Washington, same-sex domestic partnerships providing some of the rights of married couples were first recognized in 2007. Same-sex marriage was legalized by Washington State in 2012.
Although the federal government must now recognize same-sex marriages established in states that legally recognize them, states can continue to define marriage how they choose and pass laws governing the families of same-sex couples. For this reason, it is important that even legally married same-sex couples in Washington be aware of the changing legal landscape of same-sex relationships throughout the country.
A Patchwork of Legal Recognition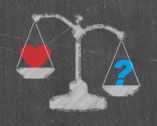 Same-sex couples go through the same life experiences as opposite-sex couples: they become parents, acquire property together, and occasionally break up. Unlike opposite-sex couples, however, the law for same-sex couples varies wildly based on what state they are residing in, or even traveling through, at the time the life event occurs.
Even in states that recognize same-sex couples, the level of protection varies. These differences in recognition of same-sex relationships can also mean varying degrees of protection for the relationships of children to their LGBT parents. The patchwork of legal recognition creates a complex world for same-sex couples and their families.
Issues Affecting Same-Sex Families

Gay marriage. Marriage equality. Same-sex marriage. Opposite-sex marriage. Civil unions. Domestic partnerships. Traditional marriage.
These are all terms used in the debate over the legal recognition of same-sex relationships. Opponents of same-sex marriage often use the term "traditional marriage," as a hot-button word to try and restrict the expansion of the definition of marriage to include same-sex couples.
Regardless of the label or level of state recognition, in the practice of family law, we find that the issues affecting same-sex families are quite "traditional."
Same-sex couples want the same things as opposite-sex couples. They want to make sure their partners are able to visit them in the hospital, and inherit their property if they die without a will. Same-sex couples have children together and they want both parents to be recognized as a legal parent. Sometimes, same-sex couples break-up, and they need to figure out how to divide their property. When couples with children break up, they have to figure out how to share the parenting responsibilities, which typically requires creating parenting plans and child support orders.
Unfortunately, because some states still fail to recognize and protect same-sex couples and families, an additional layer of complexity is added to these traditional life events.
Marriage, state registered domestic partnerships, and civil unions convey legal protections and responsibilities for same-sex couples to varying degrees. Sometimes, domestic partnerships or civil unions only provide certain rights and responsibilities depending on each individual state and their legal recognition law. In addition, some cities or companies recognize "domestic partnerships" for the purpose of conveying benefits, but this recognition does not convey any state recognized rights.
This guide will seek to explain the complexity of the family law issues same-sex couples currently face in Washington State and the nation overall.