Section: Press Center
Bezos Divorce Toolkit for Media Inquiries
Posted on January 14, 2019 10:23am
Legal Insight on Complex Divorce Cases for Reporters
As the Pacific Northwest's largest family law firm, McKinley Irvin is a leader in complex and emerging areas of divorce and family law.
Our attorneys regularly publish and speak on family law issues and many are skilled in family law subspecialties, such as complex and high-value property, business, and financial distributions with billion/million-dollar estates at issue.
For inquiries regarding Washington state divorce law and high-profile divorce issues, please contact us at marketing@mckinleyirvin.com or 206-397-0399.
Available to provide press interviews: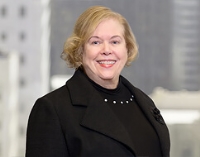 Janet A. George, Of Counsel
Fellow of the American Academy of Matrimonial Lawyers (AAML)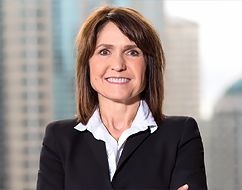 Jennifer Payseno, Partner
First Vice President of the King County Bar Association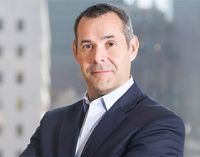 David Starks, Partner
President, American Academy of Matrimonial Lawyers (AAML), Washington Chapter
Bezos Divorce Resources
As facts about the situation evolve, our firm can provide insightful commentary on the legal complexities related to the Jeff and MacKenzie Bezos divorce.
Permission is granted to members of the media to cite the following quotes from McKinley Irvin attorneys. Please include proper attribution to the firm and any attorney quoted, and a link to mckinleyirvin.com if possible.
Asset division and Washington State community property laws:
Washington law requires a court's division of property to be "just and equitable." This does not mean an equal or 50/50 split of assets is guaranteed. It means the courts have wide latitude to determine what constitutes a just and equitable division based on the couple's unique circumstances. – From the website of McKinley Irvin, a Seattle-based family law firm.
"Washington is a community property state, but courts can distribute all assets; separate and community. In the case of the Bezos couple, because the company was established after marriage it is presumed to be a community asset, but there can be other facts influencing character of the asset." – Janet George, of counsel at McKinley Irvin Family Law.
How Amazon may be affected:
"The announcement of Jeff and MacKenzie's pending divorce was just announced, so there is still a lot to be learned, but the divorce will likely not affect Amazon negatively nor is control of Amazon likely to change. It is in both parties' best interest to maintain confidence in the company's stability, as it is the source of the majority of their wealth." – Janet George, of counsel at McKinley Irvin Family Law.
"I do not see that the divorce will have any impact on Amazon or its shareholders. If the parties are able to work this out amicably and through settlement, there are options that are likely available for the spouse to retain shares and not impact voting rights. With a settlement, the parties have greater flexibility in structuring a division of assets that allows them to maximize their assets. This results in a benefit to both parties and will also protect against any impact on Amazon." Jennifer Payseno, partner at McKinley Irvin and First Vice President of the King County Bar Association.
Adultery and the Bezos divorce:
Washington is a no-fault divorce state. If the Bezos couple ends up in court, which at this time seems unlikely, an extramarital affair, in and of itself, would have no legal impact in their case. – Sands McKinley, Founder, McKinley Irvin
How the Bezos divorce is likely to play out:
"If not already done, it can take years to identify, value, and determine an appropriate division. Note the Craig and Wendy McCaw dissolution in Washington in the nineties, which took over two years to be settled." – Janet George, of counsel at McKinley Irvin Family Law.