Section: Press Center
Seven Attorneys from McKinley Irvin Family Law Named in 2020 Best Lawyers®
Posted on August 15, 2019 09:44am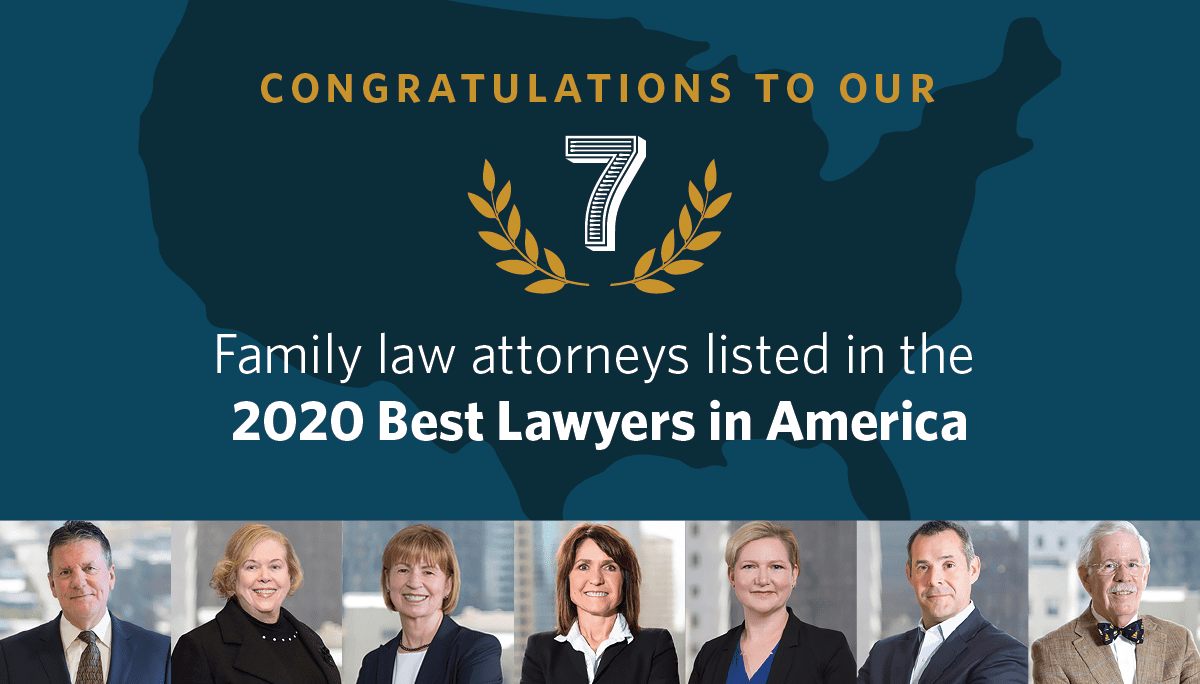 SEATTLE – August 15, 2019 – McKinley Irvin, the Pacific Northwest's premier family law firm, announced today that seven of the firm's attorneys were selected by their peers for inclusion in the 2020 Edition of The Best Lawyers in America®.
The following McKinley Irvin attorneys have been included in 2020 Best Lawyers list for family law:
Best Lawyers is the oldest peer-review publication in the legal profession. The annual Best Lawyers listing is determined by a comprehensive peer review process to select the leading attorneys in each legal practice area for their geographical region.
Only 31 attorneys in Washington state are named in 2020 Best Lawyers for the practice of family law. With seven attorneys appearing in the 2020 Best Lawyers list, McKinley Irvin is the most listed family law firm in the state.
Four McKinley Irvin attorneys have been recognized by Best Lawyers for at least 15 years, including Gordon Wilcox (since 1987), Janet George (since 1995), Elizabeth Michelson (since 1999), and Marc Christianson (since 2005). This year also marks the inaugural listing for Jennifer Payseno, a partner of the firm and the current president of the King County Bar Association.
"These attorneys have earned their reputation for professionalism and zealous representation of their clients," said Rita Herrera Irvin, founder of McKinley Irvin. "Our firm is proud to offer such depth of talent and experience to the practice of family law."
To learn more about the Best Lawyers peer-review publication and methodology, visit bestlawyers.com. For more information on McKinley Irvin and the firm's attorneys, visit www.mckinleyirvin.com.
About McKinley Irvin
Founded in 1991, McKinley Irvin is the Pacific Northwest's premier law firm focusing exclusively on the practice of family law. McKinley Irvin attorneys are known for their effective legal representation and compassionate client service, representing clients in family law matters including divorce (dissolution), child custody, child support, relocation, parenting plan, and child support modifications, international family law, military family law, and other family law practice areas.