Section: Press Center
New Partner John Rosecrans Joins McKinley Irvin in Kirkland
Posted on June 17, 2022 04:07pm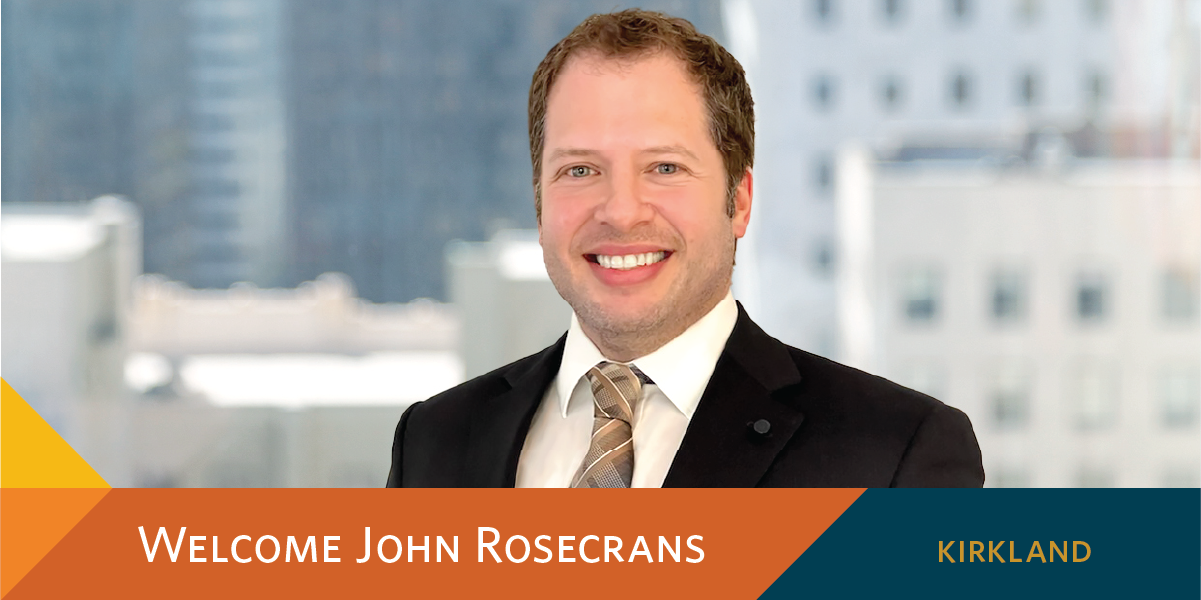 Kirkland, WA – June 13, 2022 – McKinley Irvin announced today that family law attorney John Rosecrans has joined the firm as a partner in its Kirkland, Washington office.
Rosecrans joins the firm after years of managing a successful small law practice. He has considerable experience litigating high net worth dissolutions and complex child custody cases.
Rosecrans is known in the King County legal community for his work as a family law attorney and pro tempore Superior Court Commissioner. He has been recognized by his peers as a top attorney in Washington, being named a Rising Star by Super Lawyers® every year since 2020. He is a regular speaker on the topic of divorce and an author of the Washington State Bar Association Family Law Deskbook.
"John Rosecrans is an experienced courtroom attorney who brings a wealth of knowledge, compassion, and integrity to our firm," says Rita Irvin, CEO and co-founder of McKinley Irvin. "He shares our commitment to practicing family law at the highest level and providing exceptional client service. We look forward to working with him as a partner."
Rosecrans will serve clients from McKinley Irvin's Kirkland office at 10220 NE Points Drive, Suite 330, Kirkland, WA. To learn more about McKinley Irvin's experience in family law, service philosophy, and attorneys, visit www.mckinleyirvin.com.
###
About McKinley Irvin
Founded in 1991, McKinley Irvin is the Pacific Northwest's premier law firm focusing exclusively on the practice of family law. McKinley Irvin attorneys are known for their effective legal representation and compassionate client service, representing clients in family law matters including divorce (dissolution), child custody, child support, relocation, parenting plan and child support modifications, international family law, and other family law practice areas.