Section: Press Center
Family Law Attorney Joel C. Odimba, Jr. Joins McKinley Irvin in Seattle
Posted on August 14, 2023 03:45pm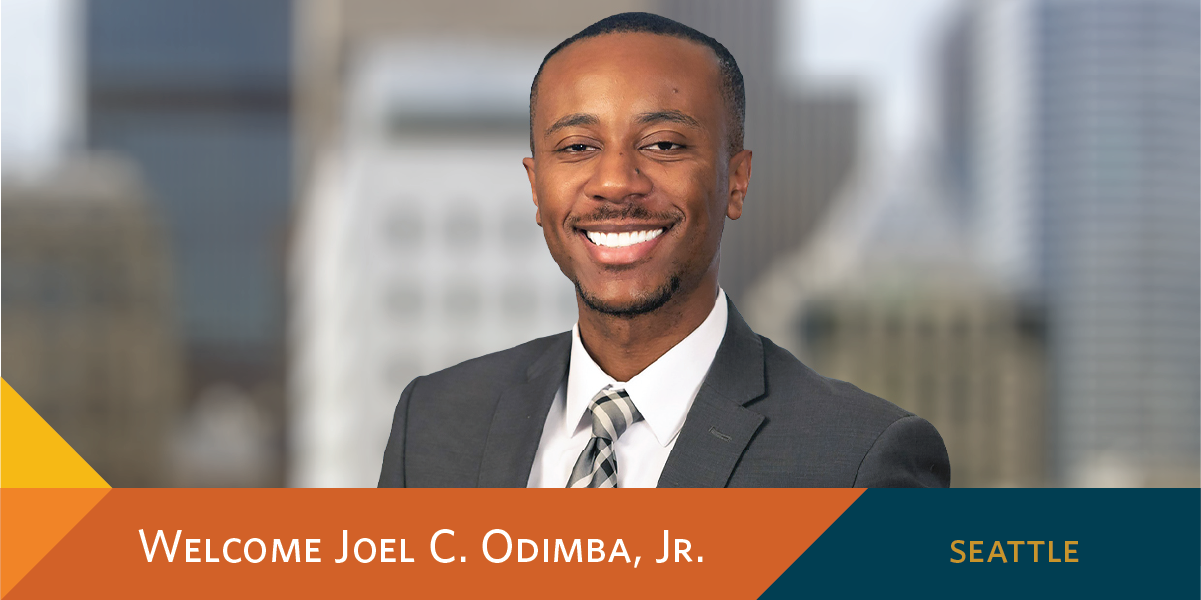 Seattle, WA – August 14, 2023 - McKinley Irvin announced that attorney Joel C. Odimba, Jr. has joined the firm's Seattle office.
Odimba represents clients in all family law matters, including divorce, child custody, child support, legal separation, LGBT family law, and domestic violence.
Named a Rising Star by Super Lawyers® every year since 2020, Odimba has been consistently recognized by his peers in the legal community. He has held several leadership roles within the Loren Miller Bar Association, served on the Family Law CASA Board, and has published and presented on various legal topics, including LGBTQ family law matters.
Odimba received his Juris Doctorate from Seattle University School of Law, where he was a member of the Black Law Student Association and the Phi Alpha Delta Legal Fraternity. He earned his bachelor's degree in Spokane, Washington at Gonzaga University.
Odimba will be based out of McKinley Irvin's Seattle office at 1501 4th Avenue, Suite 1750, Seattle, WA. To learn more about McKinley Irvin's experience in family law, service philosophy, and attorneys, visit www.mckinleyirvin.com.
###
About McKinley Irvin
Founded in 1991, McKinley Irvin is the Pacific Northwest's premier law firm focusing exclusively on the practice of family law. McKinley Irvin attorneys are known for their effective legal representation and compassionate client service, representing clients in family law matters including divorce (dissolution), child custody, child support, relocation, parenting plan and child support modifications, international family law, and other family law practice areas.