Section: Press Center
Attorney Hillary Dawn Joins McKinley Irvin in Tacoma
Posted on July 27, 2021 09:59am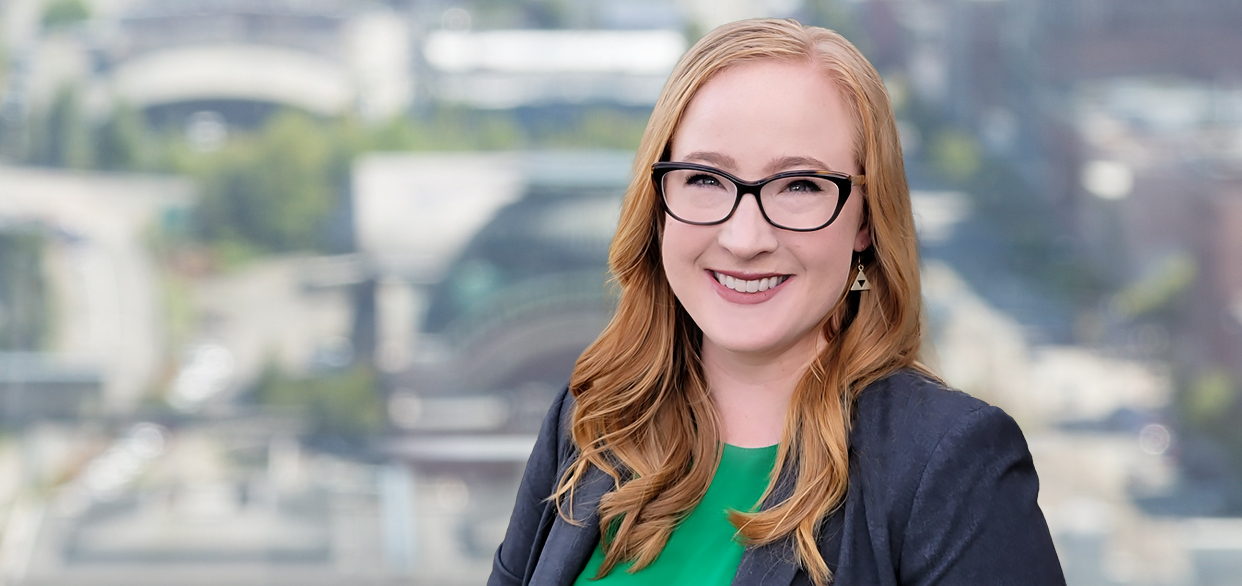 Tacoma, WA – July 27, 2021 – McKinley Irvin announced today that family law attorney Hillary Dawn has joined the firm in its Tacoma office.
Her practice will focus on divorce, child custody, child support, and domestic violence. Dawn says she is particularly passionate about serving the LGBTQ community in family law matters, especially when she can help protect her clients' parental rights when they are not biologically related to their children.
Dawn received her bachelor's degree from Gonzaga University and her juris doctorate from the University of Washington School of Law. She is a member of the Washington State Bar Association, King County Bar Association, Tacoma-Pierce County Bar Association, Domestic Relations Attorneys of Washington (DRAW), and Mother Attorneys Mentoring Association of Seattle.
She will be based out of McKinley Irvin's Tacoma office 1201 Pacific Ave, Suite 2000, Tacoma, WA 98402. To learn more about McKinley Irvin's experience in family law, service philosophy, and attorneys, visit www.mckinleyirvin.com.
###
About McKinley Irvin
Founded in 1991, McKinley Irvin is the Pacific Northwest's premier law firm focusing exclusively on the practice of family law. McKinley Irvin attorneys are known for their effective legal representation and compassionate client service, representing clients in family law matters including divorce (dissolution), child custody, child support, relocation, parenting plan and child support modifications, international family law, and other family law practice areas.