Section: Press Center
New Partner Cameron Fleury Joins McKinley Irvin in Tacoma
Posted on October 03, 2019 01:30pm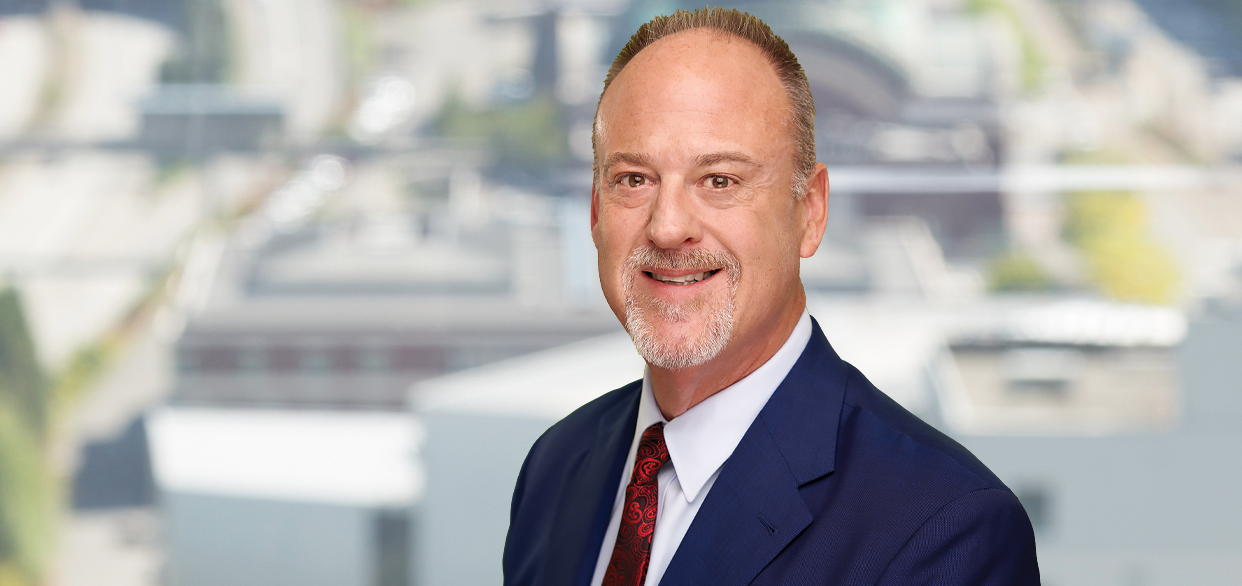 TACOMA, Washington – October 3, 2019 – McKinley Irvin announces that veteran family law attorney Cameron Fleury has joined the firm as a partner in our Tacoma, Washington office. Cameron is known in the Pierce County legal community for his considerable experience as a family law attorney, mediator, and pro tempore Superior Court Commissioner.
As a partner, Cameron brings over 25 years of family law experience and an understanding of the complex legal and financial issues involved in divorce. He is a founding member of Domestic Relations Attorneys of Washington (DRAW) and has served in other leadership roles for both the Washington State Bar Association and Tacoma-Pierce County Bar Association.
"As a family law attorney, my goal is to get my clients through the divorce process as emotionally and financially undamaged as possible," says Cameron. "At McKinley Irvin, the focus on personalized client service allows us to provide clients the attention, care, and representation they deserve."
Cameron focuses his practice on dissolution matters, including the valuation, distribution, and protection of complex assets and business interests. He is also a certified mediator with the Pierce County Center for Dispute Resolution and serves as a neutral mediator in divorce settlement conferences.
"Cameron Fleury is an experienced attorney who's deeply committed to meeting the needs of his clients," said Rita Irvin, founder of McKinley Irvin. "In addition to his wealth of knowledge, he brings compassion and empathy to all the clients he serves."
McKinley Irvin's Tacoma office is located at 1201 Pacific Ave, Suite 2000, Tacoma, WA. To learn more about McKinley Irvin's experience in family law, service philosophy, and attorneys, visit www.mckinleyirvin.com.
About McKinley Irvin
Founded in 1991, McKinley Irvin is the Pacific Northwest's premier law firm focusing exclusively on the practice of family law. McKinley Irvin attorneys are known for their effective legal representation and compassionate client service, representing clients in family law matters including divorce (dissolution), child custody, child support, relocation, parenting plan and child support modifications, international family law, and other family law practice areas.