Section: Press Center
McKinley Irvin Named in 2020 "Best Law Firms" by U.S. News
Posted on November 01, 2019 09:15am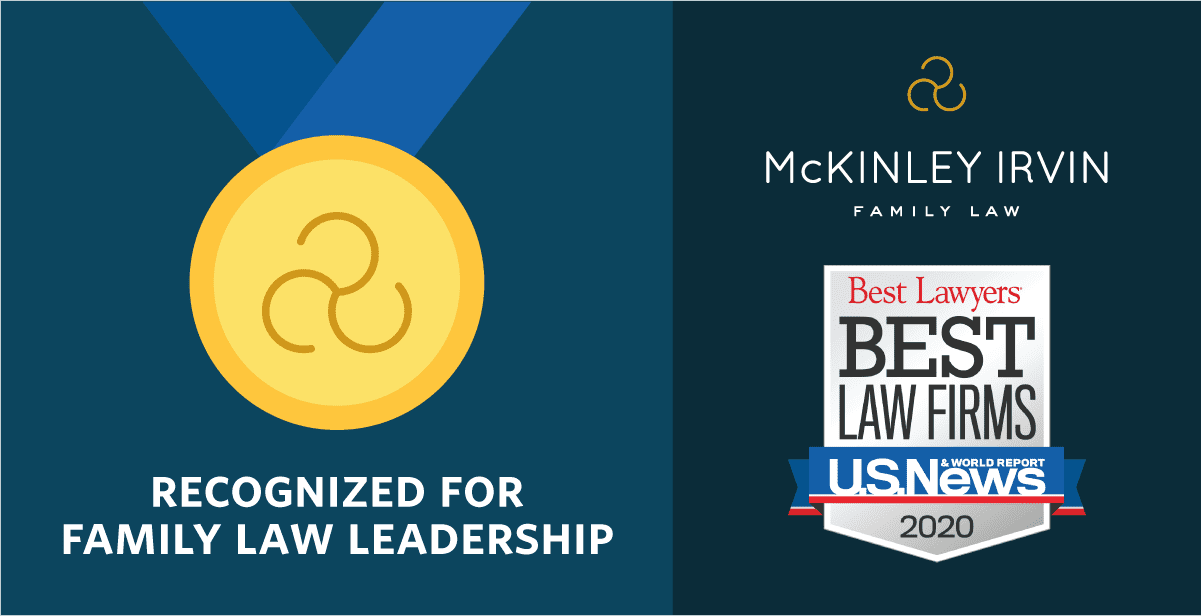 SEATTLE – November 1, 2019 – McKinley Irvin announced that U.S. News–Best Lawyers® has recognized the firm in its 2020 "Best Law Firms" list for two metropolitan areas in the Pacific Northwest. McKinley Irvin has received a Tier 1 Ranking in Family Law for the Seattle Metro area and a Tier 2 Ranking in Family Law for the Portland Metro area.
Inclusion in the 2020 list marks McKinley Irvin's ninth consecutive year for receiving a Tier 1 Family Law Ranking in the Seattle metropolitan area and the firm's third year to achieve a ranking in the Portland, Oregon metropolitan area.
The annual "Best Law Firms" rankings published by U.S. News and Best Lawyers recognizes the nation's highest-performing law firms based on a comprehensive selection process that includes peer reviews addressing the abilities, professionalism, and integrity of a firm.
"To earn the endorsement of our peers and clients, by which our firm has again received this distinction, is an honor," said Rita Herrera Irvin, founder of McKinley Irvin. "We will continue to uphold our record of professional excellence in family law through vigorous representation of our clients and service to our communities."
To qualify for a "Best Law Firms" ranking, at least one of the firm's attorneys must be included in The Best Lawyers in America list. Seven McKinley Irvin family law attorneys are listed in Best Lawyers 2020.
To view the full U.S. News–Best Lawyers® "Best Law Firms" listings, visit http://bestlawfirms.usnews.com. For more information on McKinley Irvin and the firm's attorneys, visit www.mckinleyirvin.com.
About McKinley Irvin
Founded in 1991, McKinley Irvin is the Pacific Northwest's premier law firm focusing exclusively on the practice of family law. McKinley Irvin attorneys are known for their effective legal representation and compassionate client service, representing clients in family law matters including divorce (dissolution), child custody, child support, relocation, parenting plan and child support modifications, international family law, military family law, and other family law practice areas.