Section: Press Center
New Partner Peter C. Diamond Joins McKinley Irvin in Portland
Posted on January 10, 2018 01:05pm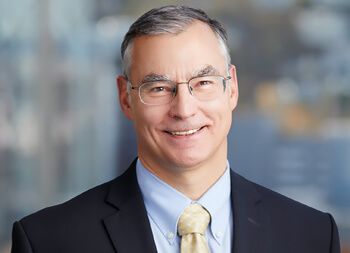 PORTLAND, Oregon – January 10, 2018 – McKinley Irvin announces that veteran family law attorney Peter C. Diamond has joined the firm as partner in our Portland, Oregon office. Diamond is a respected attorney in the Portland family law community, with a diverse background that spans over 25 years and in addition to family law, includes business law, real estate law, estate planning, and general litigation.
As partner, Diamond will help lead the McKinley Irvin Portland office in efforts to expand the firm's presence while providing exceptional client service.
"As a family law attorney, I help people through a difficult time by providing the legal support and strategy they need to move forward successfully," says Diamond. "I'm pleased to join McKinley Irvin, where I can focus exclusively on family law and continue practicing at the highest level."
Diamond focuses his practice on divorce and separation cases including the valuation and protection of financially complex estates and those involving business interests. He is highly experienced in complex custody matters, grandparent's rights, and third party custody. He is a trained practitioner in the collaborative divorce process and he offers this service to clients who seek an alternative to litigation.
"As our newest partner, Peter Diamond brings not only decades of experience, but a great amount of energy, compassion, and integrity to our firm," said Rita Irvin, co-founder of McKinley Irvin. "He is deliberate in his dedication to successful results and superior client service and will provide clients with the care and attention they expect and deserve."
Diamond previously was an owner and general partner at Warren Allen LLP in Portland.
McKinley Irvin's Portland office is located at 1000 SW Broadway, Suite 1810, Portland, OR. To learn more about McKinley Irvin's experience in family law, service philosophy and attorneys, visit www.mckinleyirvin-oregon.com.
###
About McKinley Irvin
Founded in 1991, McKinley Irvin is the Pacific Northwest's premier law firm focusing exclusively on the practice of family law. McKinley Irvin attorneys are known for their effective legal representation and compassionate client service, representing clients in family law matters including divorce (dissolution), child custody, child support, relocation, parenting plan and child support modifications, international family law, and other family law practice areas.