Section: Press Center
Portland Family Law Attorney Amy Cross Joins McKinley Irvin
Posted on May 22, 2017 01:55pm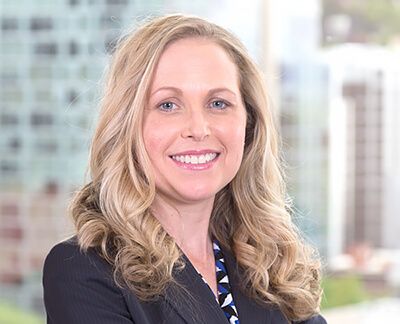 PORTLAND – May 18, 2017 – McKinley Irvin continues its growth in the Portland metro area with the addition of senior family law attorney Amy Cross. Cross is a respected attorney in the region's family law community with more than 11 years of experience in Portland as a solo family law practitioner and estate planning attorney. Her practice at McKinley Irvin will focus on divorce and family law matters, adoption, wills and trusts, probate and trust administration, elder law, and Medicaid planning.
Cross received her Juris Doctorate (JD) at University of Oregon School of Law, where she also completed their estate planning program. She is trained in the practice of collaborative divorce and is a member of the International Academy of Collaborative Professionals (IACP) and Oregon Association of Collaborative Professionals (OACP).
"Amy Cross has been advocating for families in Portland for many years and we are excited to bring onboard an attorney with her level of experience and commitment," said Sands McKinley, co-founder of McKinley Irvin. "Her experience will also expand our offering of family law services to the Portland community to include estate planning, which can benefit all of our clients, especially those going through divorce or parentage matters."
McKinley Irvin's Portland office is located at 1000 SW Broadway Street, Suite 1810. To learn more about McKinley Irvin's experience in family law, service philosophy and attorneys, visit www.mckinleyirvin.com.
###
About McKinley Irvin
Founded in 1991, McKinley Irvin is the Pacific Northwest's premier law firm focusing exclusively on the practice of family law. McKinley Irvin attorneys are known for their effective legal representation and compassionate client service, representing clients in family law matters including divorce (dissolution), child custody, child support, relocation, parenting plan and child support modifications, international family law, and other family law practice areas.