Section: Press Center
McKinley Irvin Welcomes New Attorney to Seattle Office
Posted on March 30, 2017 02:00pm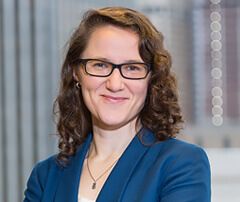 SEATTLE – March 30, 2017 – McKinley Irvin announced Margaret Fairfield has joined the firm's Seattle office.
Fairfield focuses her practice on divorce matters involving significant assets and cases with challenging parenting issues, such as addiction or mental health concerns. She joined McKinley Irvin as part of the firm's recent merger with noted family law attorney Janet A. George, with whom Fairfield works on high-profile, financially complex dissolutions and parenting disputes.
Fairfield received her Juris Doctorate at Northeastern University School of Law.
To learn more about McKinley Irvin's experience in family law, service philosophy and attorneys, visit www.mckinleyirvin.com.
About McKinley Irvin
Founded in 1991, McKinley Irvin is the Pacific Northwest's premier law firm focusing exclusively on the practice of family law. McKinley Irvin attorneys are known for their effective legal representation and compassionate client service, representing clients in family law matters including divorce (dissolution), child custody, child support, relocation, parenting plan and child support modifications, international family law, and other family law practice areas.