Section: Press Center
20 McKinley Irvin Family Law Attorneys Named to 2017 Washington Super Lawyers and Rising Stars List
Posted on June 09, 2017 01:50pm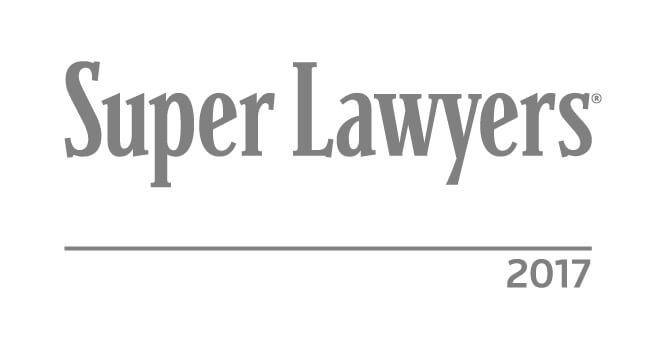 More than half of law firm's attorneys included in the annual listing
SEATTLE – June 9, 2017 – McKinley Irvin, the Pacific Northwest's premier family law firm, announced today that 20 attorneys from the firm's offices in Seattle, Tacoma, Bellevue, Everett, and Vancouver, WA have been named to the 2017 Washington Super Lawyers and Rising Stars list.
This year, more than half of McKinley Irvin's family law attorneys have been recognized, the most attorneys listed in a single year in the firm's history. Only 5 percent of all attorneys in Washington State are selected as Super Lawyers and 2.5 percent are included as Rising Stars.
"We applaud our Super Lawyers and Rising Stars for their professional integrity and the well-deserved honors they have attained," said Sands McKinley, co-founder of McKinley Irvin. "With over half of our attorneys recognized for their achievements by their peers in the legal community, it's clear that the McKinley Irvin team continues to excel in our advocacy for our clients."
Attorneys included in Super Lawyer and Rising Stars are nominated by their peers for their professional accomplishments and ability in the practice of law. Finalists are selected using independent research to determine the top five percent highest achieving attorneys in each state. The Rising Star list is determined by the same process, but represents attorneys under the age of 40 or in practice for 10 years or less.
The following 20 Washington State attorneys from McKinley Irvin have received recognition this year:
McKinley Irvin 2017 Washington Super Lawyers:
Laura Carlsen, Senior Attorney
Marc Christianson, Law Practice Managing Partner
Janet A. George, Of Counsel
Elizabeth Michelson, Of Counsel
Jennifer Payseno, Partner
Kim Schnuelle, Senior Attorney
David Starks, Partner
Gordon W. Wilcox, Of Counsel
McKinley Irvin Washington 2017 Rising Stars:
Araceli Amaya, Senior Attorney
Mark Arend, Attorney
Brent Bohan, Attorney
Lindsay Camandona, Senior Attorney
Brien Galbraith, Attorney
Elizabeth Hoffman, Attorney
Danielle LaBelle, Attorney
Chelsea Miller, Attorney
Lindsay Noel, Attorney
Deanna Rusch, Senior Attorney
Jamie Walker, Senior Attorney
Anthony Zorich, Jr., Attorney
To view the full Washington 2017 Super Lawyers and Rising Stars lists visit www.superlawyers.com/washington. For more information on McKinley Irvin and the firm's attorneys, visit www.mckinleyirvin.com.
###
About McKinley Irvin
Founded in 1991, McKinley Irvin is the Pacific Northwest's premier law firm focusing exclusively on the practice of family law. McKinley Irvin attorneys are known for their effective legal representation and compassionate client service, representing clients in family law matters including divorce (dissolution), child custody, child support, relocation, parenting plan and child support modifications, international family law, military family law, and other family law practice areas.