Section: Press Center
McKinley Irvin Welcomes New Partner to Vancouver Office
Posted on February 22, 2016 12:00am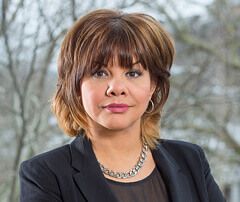 Teresa Foster joins the Northwest's premier family law firm in February
VANCOUVER, Washington – February 15, 2016 – McKinley Irvin announced attorney Teresa Foster is a new partner in the firm's Vancouver office. This announcement reaffirms McKinley Irvin's commitment to expanding its presence throughout the Northwest.
As partner, Foster is committed to managing the growth of the Vancouver office while meeting the needs of her clients. Foster has practiced Family Law for over 15 years. She has represented hundreds of clients in Washington and Oregon, and has successfully litigated cases in both states.
"My goal is simple. I strive to provide sound and prompt advice, and take direct action to accomplish my clients' goals," said Foster. "I'm honored to be named partner in Vancouver and to have the opportunity to work with exceptional attorneys who are dedicated to supporting families throughout the region."
Foster's practice area includes complex divorce, including property division that involves high net worth and business assets, custody, parenting plans, modifications and prenuptial agreements. She attended Arizona State University, College of Law and has a bachelor's degree in social work.
"Teresa is a strategic thinker who is willing to think outside the box to get the job done," said Sands McKinley, co-founder of McKinley Irvin. "The wealth of knowledge and experience she brings to our firm is an incredible asset to the clients we serve in the Southwest Washington community."
McKinley Irvin's Vancouver office is located at 1111 Main Street. The team celebrated its grand opening in January and serves clients in Vancouver, Portland and surrounding areas.
To learn more about McKinley Irvin's experience in family law, service philosophy and attorneys, visit www.mckinleyirvin.com.
###
About McKinley Irvin
Founded in 1991, McKinley Irvin is the Pacific Northwest's premier law firm focusing exclusively on the practice of family law. McKinley Irvin attorneys are known for their effective legal representation and compassionate client service, representing clients in family law matters including divorce (dissolution), child custody, child support, relocation, parenting plan and child support modifications, international family law, domestic partnerships, and other family law practice areas.