Section: Press Center
McKinley Irvin Welcomes Renowned Family Law Attorney
Posted on September 03, 2014 04:21pm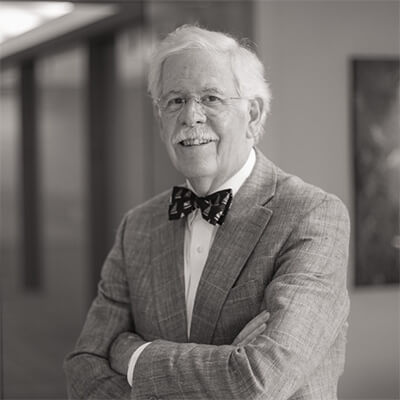 The Pacific Northwest's largest family law firm bolsters practice with the addition of notable attorney Gordon W. Wilcox
SEATTLE- September 3, 2014- McKinley Irvin, the Northwest's premier family law firm announced today that renowned attorney Gordon W. Wilcox has joined the firm. Wilcox brings to the firm more than 30 years of family law experience, specializing in complex financial, property and business matters. Gordon has been a fellow of the American Academy of Matrimonial Lawyers since 1991, has written and presented on family law, including co-authoring chapters in the Washington State Bar Association Family Law Desk Book. Gordon credits his success to the thoughtful mentors he has had along the way and strives to provide that same dedication and fortitude to both his colleagues and his clients.
Over the course of his distinguished career, Wilcox has represented many clients with marital estates in excess of a billion dollars. He has been recognized by Best Lawyers in America successively since 1987, Washington Super Lawyers for more than ten years, Seattle Business Magazine: Best Lawyers, Seattle Met Magazine: Top Attorneys in Washington, and many more.
"I look forward to being part of an all family law firm after 22 years of practicing family law on my own and 17 as part of a mainly business law firm," said Gordon. "It will be good to have lawyers and others to work with in strategic thinking with more support for client attentiveness."
For more than two decades, McKinley Irvin has provided exceptional legal counsel throughout the Pacific Northwest. McKinley Irvin strives to maintain the firm's position at the cutting-edge of professional developments and, more importantly, at the service of families in need of legal support. McKinley Irvin is a leader in all aspects of family law, including divorce, child custody and child support, LGBT family law, international family law, and military family law.
"The addition of Gordon to our team is an outstanding opportunity for McKinley Irvin to expand the breadth and depth of our practice," said Sands McKinley, founder of McKinley Irvin. "Not only is he a Seattle family law icon and expert in complex family law cases, he is also the kind of attorney who embodies McKinley Irvin values. His experience, strategic thinking and professional expertise make him an ideal addition to the firm."
To learn more about McKinley Irvin's experience in family law, service philosophy and attorneys, visit www.mckinleyirvin.com.
###
About McKinley Irvin
Founded in 1991, McKinley Irvin is the Pacific Northwest's premier law firm focusing exclusively on the practice of family law. McKinley Irvin attorneys are known for their effective legal representation and compassionate client service, representing clients in family law matters including divorce (dissolution), child custody, child support, relocation, parenting plan and child support modifications, international family law, domestic partnerships, and other family law practice areas.