Section: Press Center
McKinley Irvin Partner Becomes Diplomat of the American College of Family Trial Lawyers
Posted on November 14, 2014 04:20pm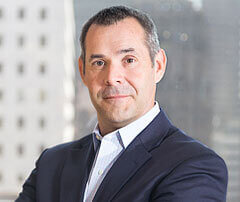 David Starks, a family law attorney at McKinley Irvin, is now a Diplomat of the American College of Family Trial Lawyers. This is a select group of only the top family law trial attorneys in the nation.
SEATTLE - November 14, 2014 - David Starks, a family attorney in Seattle, Washington, recently became a Diplomat of the American College of Family Trial Lawyers (ACFTL), an organization created to unite the top family lawyers in the United States. This group is limited to 100 legal professionals, and is a reflection of David's commitment to excellence in the legal field.
The ACFTL has achieved recognition across the nation as its diplomats, such as attorney David Starks, handle high-profile and widely publicized cases. Many of these cases involve complex and cutting-edge legal issues. Additionally, ACFTL Diplomats are involved in some of the highest forms of continuing education for legal professionals through CLE classes. Their contributions include guest speaking arrangements, interactive teaching, and discussion groups among members.
The ACFTL is comprised attorneys who handle a broad spectrum of matrimonial and family law issues, including divorce, paternity, domestic torts, and other matters related to dissolution of marriage.
David graduated cum laude from the University of Southern Indiana with a B.A. in English. After completing his undergraduate degree, he earned his J.D. from Seattle University School of Law, where he also graduated cum laude. Today, he is well-respected in the family law legal community, especially regarding international family law matters. He has contributed to various family law publications, is a Fellow at the American Academy of Matrimonial Lawyers (AAML), and has been selected for inclusion in Washington Super Lawyers® and The Best Lawyers in America.
About McKinley Irvin
McKinley Irvin is a top-tier family law firm in Seattle, Washington. The firm has provided legal service to clients throughout the Northwest for more than 20 years. For additional information about McKinley Irvin, visit www.mckinleyirvin.com.