McKinley Irvin Welcomes Hillary Dawn in Tacoma
Posted on July 27, 2021 10:35am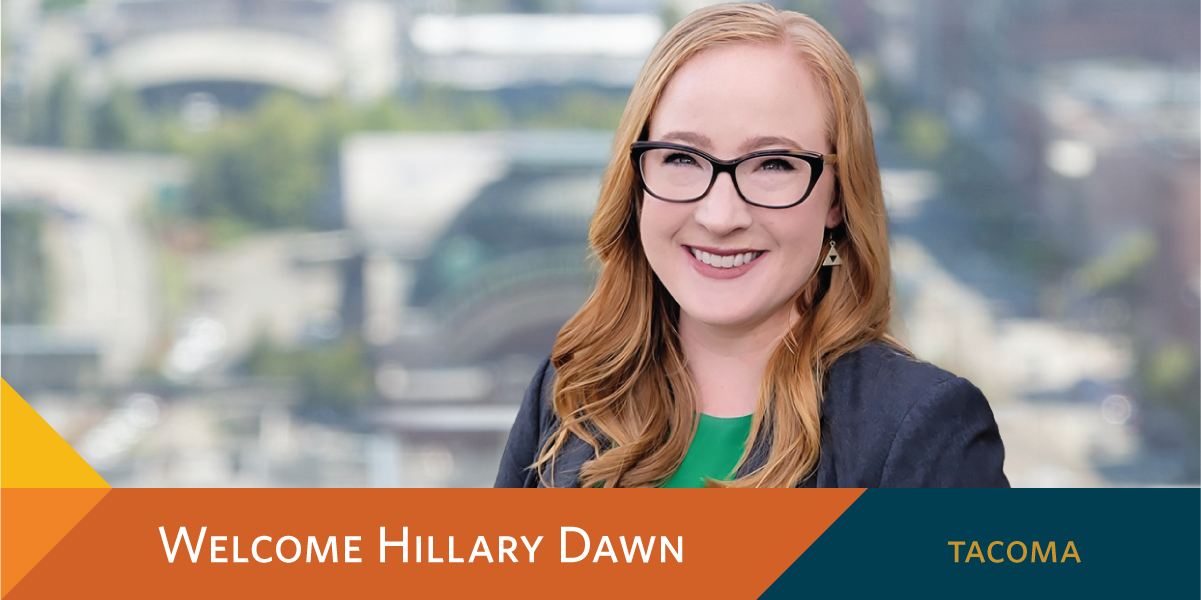 McKinley Irvin is thrilled to welcome family law attorney Hillary Dawn to our Tacoma office.
Hillary's practice will focus on divorce, child custody, child support, and domestic violence. She is passionate about serving the LGBTQ community in family law matters, especially when she can help protect her clients' parental rights when they are not biologically related to their children.
Hillary takes great pride in helping her clients achieve positive outcomes during what is often the most emotionally demanding experience of their lives. While she is a relentless advocate in litigation, she strives to avoid it through skillful negotiation. Her experience in estate planning is a useful asset in finding solutions to complicated family problems.
Hillary received her bachelor's degree from Gonzaga University and her juris doctorate from the University of Washington School of Law. She is a member of the Washington State Bar Association, King County Bar Association, Tacoma-Pierce County Bar Association, Domestic Relations Attorneys of Washington (DRAW), and Mother Attorneys Mentoring Association of Seattle.
Hillary brings great energy and skill to firm. We are fortunate to have her on our team.

Read Hillary's bio here >
Posted By
McKinley Irvin