McKinley Irvin Welcomes Attorney Margaret Quartararo in Tacoma
Posted on August 03, 2021 02:38pm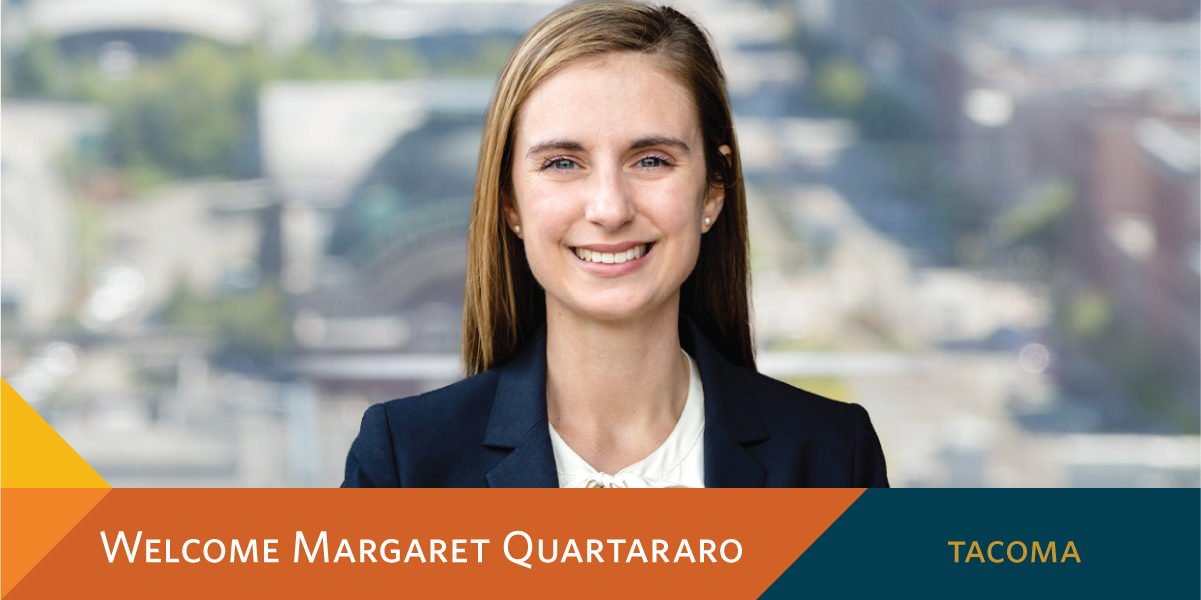 We are happy to announce that family law attorney Margaret Quartararo has joined the firm in our Tacoma office.
Margaret earned her J.D. from Seattle University School of Law in 2018 and served as a judicial law clerk with the Washington State Court of Appeals before joining us.
Margaret will represent clients in all areas of family law, including divorce, legal separation, child custody, and parenting plan modifications. She is particularly skilled in helping parents navigate divorce in a way that protects the best interests of the children.
Margaret brings great energy and enthusiasm to the firm. We are pleased to have her on our team.
Posted By
McKinley Irvin