What to Do If You Are Blindsided by Divorce
Posted on March 19, 2018 12:18pm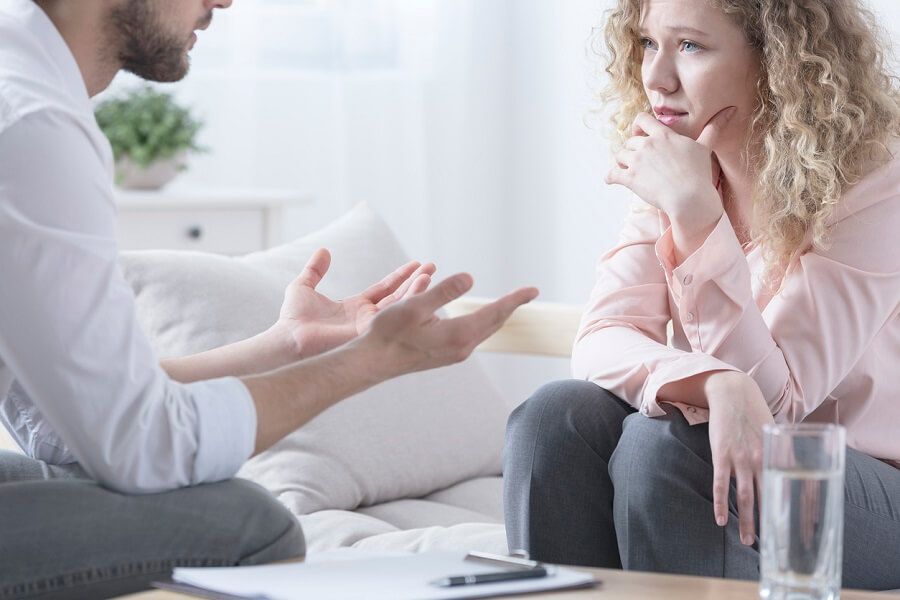 All couples fight, right? But differentiating between those squabbles and the arguments that end marriages is sometimes easier said than done. Some spouses are aware of a mutual loss of love in a marriage, especially if there are pronounced issues, but others might be blindsided when their spouse asks for a divorce. If your wife or husband asked you for a divorce out of the blue, it can be extremely difficult to understand the circumstance you find yourself in.
While your spouse has obviously had time to think and prepare for this moment, you are likely feeling confused, hurt, and maybe angry. Whatever your emotions, an unexpected request for divorce can be extremely difficult to cope with, which is why we are here to help.
To handle a sudden divorce, it's important to keep your cool and take it one step at a time. Remain calm and think through your options before you make any decisions you might regret. If you were blindsided by divorce, follow these helpful tips:
Remain Calm
Taking the news in stride is much easier said than done, but it is still extremely important that you try to retain a sense of calm in the face of such shocking news. Your spouse's sudden blow might have hurt you, made you angry, or embarrassed you, but the last thing you want is to say or do something you'll regret later. Remember, your spouse has already been processing and accepting the idea of divorce and you need time to do the same. So try to collect your thoughts, ask only the most necessary questions, and take some time to yourself. Digesting this information will be hard, so finding some solitude after such a big announcement can be key in helping you grasp and understand it.
This step is especially important if you share children with your spouse. It's one thing to blow up at your spouse when nobody else is around to suffer for it. However, if you share children, any damage you do to one another is likely to impact your kids in one way or another. Even if they aren't in the home when your spouse breaks the news, it's important that you and your spouse remain civil, at the very least, for the sake of your children.
Lean on Your Loved Ones
Allowing your support system to help you is one of the most important steps in dealing with a life-changing event like divorce. Even if you did see the divorce coming, leaning on your friends and family is key. Let them know what happened and talk about how you feel about this big, new step. Also, if your friends and family offer, allow them to help you as your divorce progresses. Between lawyer meetings and court dates, you will likely need babysitters or someone to vent to, so let them help you when they can.
Start Protecting Your Interests Immediately
After you've gotten over the initial shock and are able to get your bearings, it's time to think quickly about what you can do to protect your vital interests, such as finances, important documents, and your relationship with your children. Divorce can bring out the worst in people, and even if you believe your spouse is still a decent person, you should still do what you can to protect your interests because it is likely that he/she will be doing the same — and they've got a head start on you.
Consult with one or more family law attorneys as soon as possible to get an honest legal assessment of your situation. What issues are you likely to face in your divorce? What steps should you start taking? Your attorney can help you begin to prepare for the divorce process.
You should also:
Separate Your Finances
If you and your spouse shared checking accounts and credit cards, open your own accounts immediately. It's important that you have your own finances from here on out, especially if you fear your spouse may try to take more than his or her fair share of your assets.
Gather Important Documents
You will also want to take immediate action to guard your assets. Gather and copy important documents from your files, including the marriage certificate, property papers and deeds, as well as tax records. If you own stocks, bonds, retirement funds, or have other investments, make sure you have documents to match. Make sure you also gather banking information and other documents related to your finances.
This step is important even if you will continue to live in your marital home. If your spouse decides to take the files or do something to destroy evidence, you should have your own copies of all important documents. In fact, it's best that you keep a folder of these files at another location, like a trusted relative or friend's house.
Plan for What You Will Tell Your Children and When
If you and your spouse have children together, you should try to agree on keeping your kids' routines as normal as possible. Then, you should agree on how, when and what you will tell your children. Read more about talking to you your kids about divorce here.
Think About the Positive
Going through a divorce is difficult even in the best circumstances. Dealing with a sudden divorce, however, can be particularly challenging. While it is important that you allow yourself to be upset and grieve the loss of your marriage, it's equally important that you keep your chin up. Everyone is different and divorces end in several different ways, but it never hurts to be your own advocate. Instead of focusing on what you may be losing, try to focus on the new opportunities you might have after divorce and invest your energy into your own well-being.
For help with your unexpected divorce,
contact McKinley Irvin
at our Washington office.
Posted By
McKinley Irvin