What to Expect During a Supervised Custody Exchange
Posted on June 26, 2023 01:13pm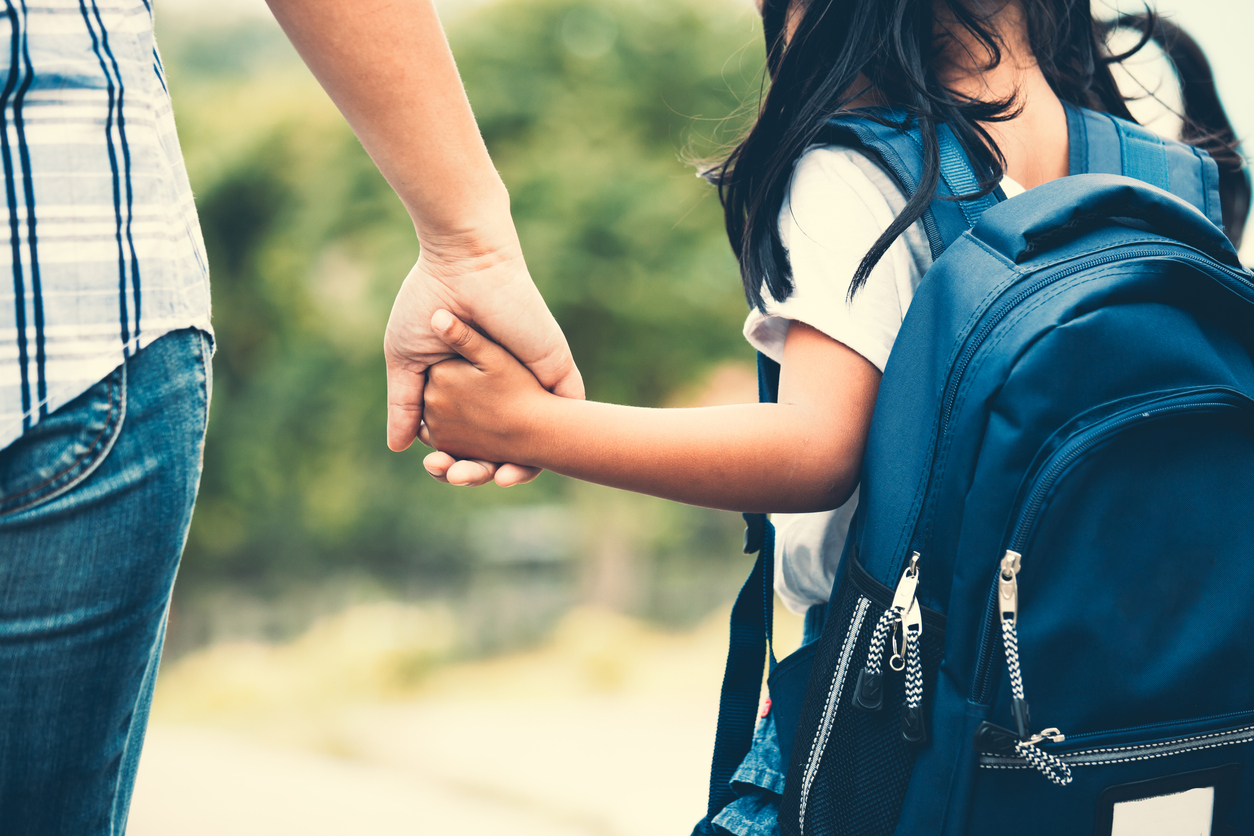 In Washington, a supervised custody exchange or monitored exchange permits divorced or separated parents to transfer custody of their child without coming into contact with each another, allowing families to keep conflict to a minimum while prioritizing their child's safety and comfort.
As one can imagine, supervised exchanges are especially appealing for co-parents who struggle to communicate or be in each other's presence due to conflict or safety concerns. In these circumstances, a supervised custody exchange can provide a structured process to transition the child from one co-parent to the other.
What requirements must parents meet to request a supervised custody exchange? Keep reading to learn how supervised exchanges work in Washington State.
How Supervised Custody Exchanges Work in Washington
The primary goal of a supervised custody exchange is to protect the child's safety and well-being during the transition while minimizing any conflict between co-parents. It's imperative to understand that supervised exchanges are only possible for divorced or separated parents with shared custody, meaning that both partners have visitation time with the child.
Generally, co-parents can take the following steps to complete a supervised custody exchange:
Assessing the need – Co-parents must evaluate their unique circumstances to determine if a supervised exchange is necessary for the safety and well-being of the child. This may include situations involving domestic violence, substance abuse, parental conflict, or any other issue that could affect the child's welfare.
Negotiating an agreement – Co-parents should communicate in an effort to reach an agreement regarding the need for a supervised exchange. If both parents cannot agree, they should seek assistance from a professional (such as a professional mediator, counselor, or other court-appointed representative) to resolve the issues at hand. It's also imperative for parents to consult with an experienced family lawyer they can trust to keep their best interests at heart.
Requesting court intervention – If co-parents can't agree on a supervised exchange, either partner can file a motion with their local family court to request a supervised exchange. The motion should outline the reasons for the request and provide supporting evidence, such as police reports, medical records, or witness statements.
Attending a hearing – Upon receiving the motion, the court will schedule a hearing to consider the request for a supervised exchange. Both co-parents will have the opportunity to present their arguments, provide evidence, and address any concerns related to the child's safety or well-being.
Court-ordered evaluation or investigation – In certain cases, the court may order an evaluation or investigation to gather more information about the family dynamics and the child's best interests. This may involve interviews with the parents, the child, and relevant individuals, such as teachers, counselors, or healthcare providers.
Appointing a supervisor – If the court determines that a supervised exchange is necessary, it can appoint a supervisor or monitor to oversee the exchanges. The court may have a list of approved supervisors or agencies, or it may appoint a specific individual based on the circumstances. The supervisor's qualifications, duties, and compensation will be determined by the court.
Following legal guidelines – Once the court orders a supervised exchange, both parents must comply with the terms and conditions outlined in the order. This includes adhering to the schedule, following the supervisor's instructions, and maintaining appropriate behavior during the exchanges.
Supervised Exchanges vs. Supervised Visitation
Many co-parents are understandably confused when differentiating between a supervised custody exchange and supervised visitation. What's the difference between the two in Washington?
Supervised visitation refers to a specific arrangement where a noncustodial parent is allowed to have contact with their child under the supervision of a third party. This arrangement is typically ordered by the court when there are concerns about the child's well-being during unsupervised visits. The purpose of supervised visitation is to ensure that the child is kept safe in a secure environment for the child-parent interaction.
On the other hand, supervised custody exchanges involve a monitored transfer of the child from one parent to the other. Unlike supervised visitation, where the focus is on the parent-child interaction, supervised custody exchanges concentrate on ensuring a safe and conflict-free transition for the child between both co-parents. While supervised visitation and supervised exchanges are very different, particularly when it comes to the purpose of each, they do share similar features, such as:
Assistance from a neutral third-party supervisor or monitor
The role of the supervisor is to prioritize the child's safety and well-being
Both occur at designated locations for safety reasons, such as a library or community center
The court is involved to appoint supervisors as needed and facilitate family court processes as effectively and safely as possible
7 Steps for Supervised Custody Exchanges in Washington
Like most legal processes in family law, the steps to completing a supervised custody exchange can be complex and difficult for parents to understand.
Consider these 7 key elements of supervised custody exchanges in Washington:
1. Appointing the supervisor
The initial part of a supervised exchange is to appoint a neutral third-party representative (known as the "monitor" or "supervisor"). In certain instances, the court may appoint the supervisor directly by electing a neutral third-party professional, such as a social worker or counselor. However, some co-parents may be allowed to select an individual to supervise the exchange, so long as the selection is mutual and agreeable to both parties. Couples generally select a trusted friend or family member that they can entrust with the child's safety.
2. Choosing a location
Another crucial detail of supervised exchanges is where the exchange will occur. In many cases, the court may specify an exact location. Common areas for the exchange include the supervisor's home (if the person is a trusted friend or relative) or a public space, such as an office, library, community or recreational facilities, or a local exchange center.
3. Scheduling a time
The parents must establish a clear schedule and adhere to specific pickup and drop-off times. It's essential to be punctual to avoid unnecessary tension or conflicts.
4. Complying with court-ordered terms
The parents should establish clear guidelines for the supervised exchange, including rules of conduct, communication protocols, and any specific instructions related to the child's needs or belongings during the transition.
5. Completing the handoff process
During the supervised exchange, the monitor can ensure a smooth transition of the child from one parent to the other. They may oversee the exchange directly, allowing both parents to see each other briefly, or may use separate entrances and staggered arrival and departure times to minimize contact between the parents.
6. Maintaining documentation as needed
The monitor may keep a record of each supervised exchange, noting any incidents or observations that occur during the handover. These records can serve as evidence in future legal proceedings if needed.
7. Navigating potential conflict
If any conflict or disagreement arises during the supervised exchange, the monitor may intervene to de-escalate the situation and ensure the child's safety. In severe cases, the monitor may terminate the exchange and take appropriate action to protect the child.
Contact the Region's Premier Family Law Firm Today
If you feel that supervised custody exchanges may be necessary for your family, an experienced family lawyer can provide a better understanding of your parental rights, legal obligations, and other custody options under the law.
As the premier family law firm in the region, McKinley Irvin has been advocating for Washington families since 1991. Contact us onlineor call 206-397-0399 to schedule a consultation.
Posted By
McKinley Irvin