McKinley Irvin Welcomes Joel C. Odimba, Jr.
Posted on August 14, 2023 09:59pm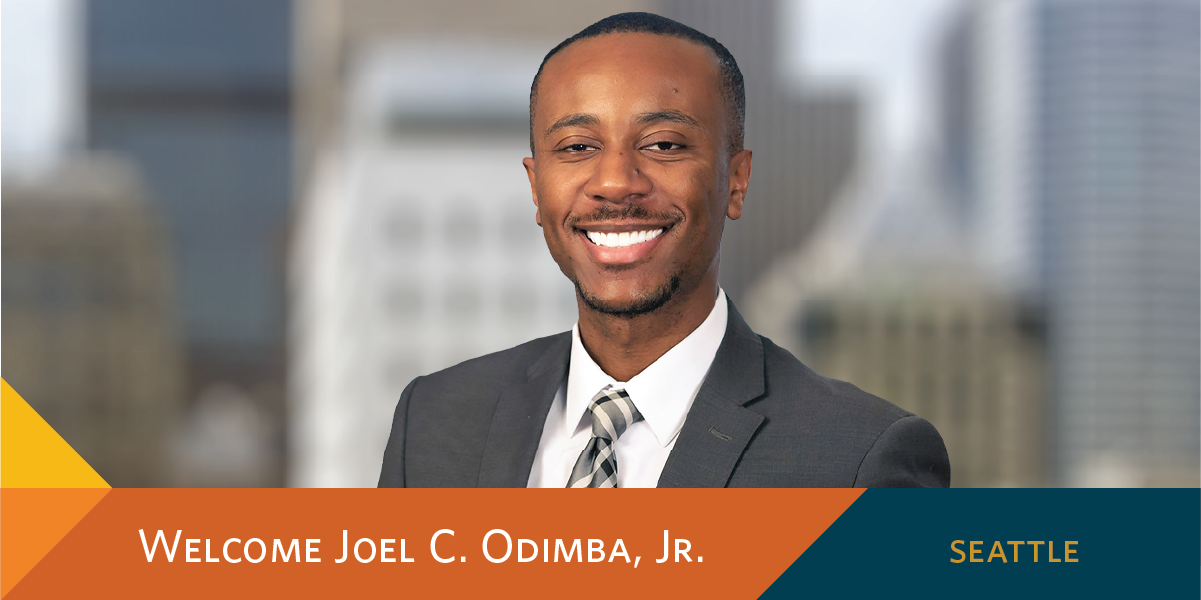 McKinley Irvin is pleased to announce that family law attorney Joel C. Odimba, Jr. has joined the firm in our Seattle office.
Joel represents clients in all family law matters, including divorce, child custody, child support, legal separation, LGBT family law, and domestic violence.
Named a Rising Star by Super Lawyers® every year since 2020, Joel has been consistently recognized by his peers for his legal acumen and achievements. Carving out an impressive legal resume, his contributions include leadership roles within the Loren Miller Bar Association, serving on the Family Law CASA Board, and published works and presentations on various legal topics, including LGBTQ family law matters.
Joel earned his Juris Doctorate from Seattle University School of Law, where he was a member of the Black Law Student Association and the Phi Alpha Delta Legal Fraternity, and his bachelor's degree in Spokane at Gonzaga University.
Joel is skilled negotiator and tenacious advocate for his clients in litigation. With his gregarious and approachable demeanor, Joel's clients view him not only as their attorney, but as a trusted confidant. We are excited to welcome him to the team.
Posted By
McKinley Irvin