Divorce and COVID-19: Making Halloween Fun for Kids
Posted on October 22, 2020 01:20pm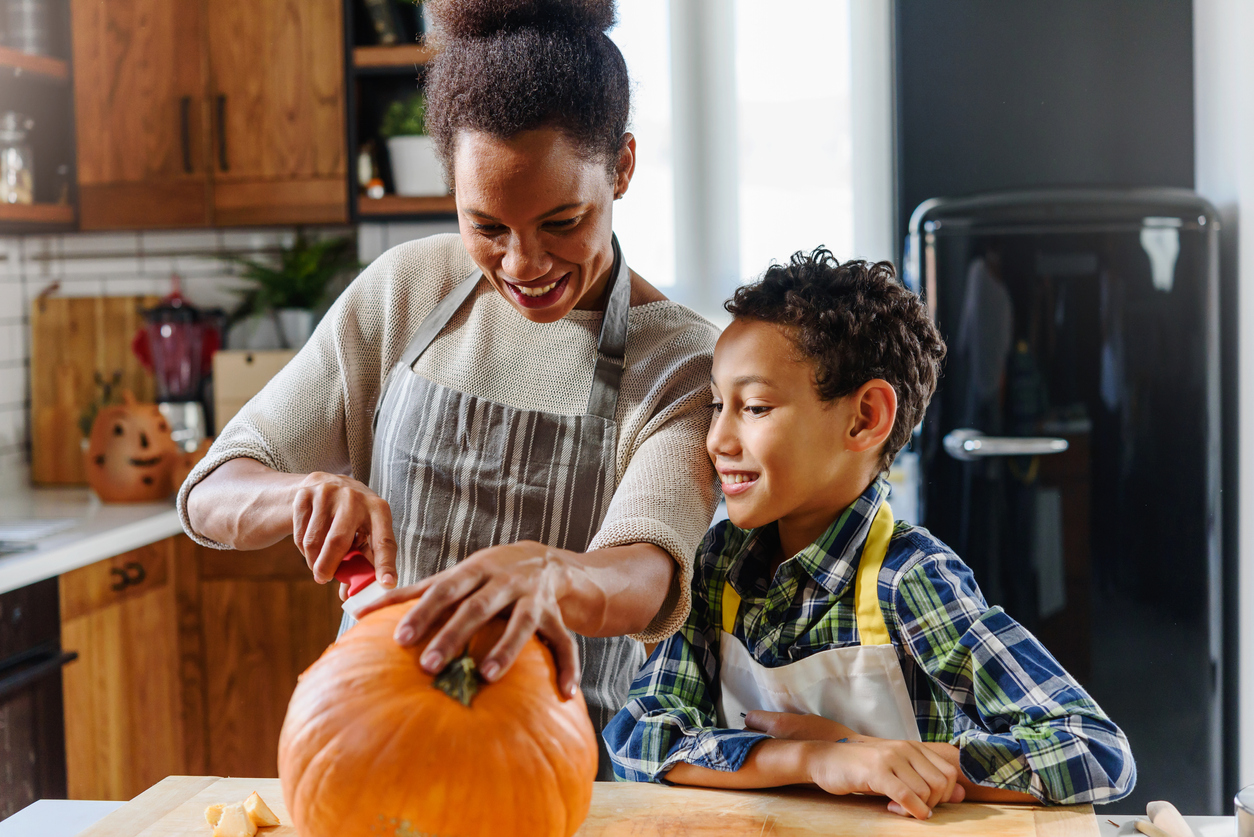 This year, many parents will not be trick-or-treating with their children on Halloween and will instead stay home to avoid the risk of contracting COVID-19. On top of the pandemic, parents who have recently gone through a divorce and alternate custody on holidays may be concerned that their children will struggle with so much change.
While Halloween may look different this year, the following tips can help you keep your kids safe and still have fun. Each of the activities we discuss below can easily be used by the parent who doesn't have custody to plan their own Halloween celebration for another day.
Provide Halloween-Themed Treats​ & Foods
An easy way to make Halloween fun for the family is to get creative with spooky decorations and tasty treats. For example, instead of pigs in a blanket, you can make mummy wrapped hot dogs with the same ingredients. If you order/make pizza, you can decorate it in the shape of a jack-o'-lantern with the toppings. For a healthier treat, you can make tangerine pumpkins by peeling the fruit and sticking a thin slice of celery on top to resemble a small stem. You can find countless recipes for Halloween–themed treats here.
Carve / Decorate Pumpkins
If trick-or-treating isn't an option for your family this year, you can still enjoy the tradition of carving and decorating pumpkins in the safety of your home. Parents can handle all of the cutting if they have small children and can also use markers to draw faces on the pumpkins. After you light the inside of the jack-o'-lantern, you can roast the leftover pumpkin seeds for a healthy Halloween snack.
Watch Halloween-Themed Movies
If you're staying home this Halloween, why not have a movie night where everyone dresses up as their favorite characters? This honors the tradition of wearing costumes without the risk of going door to door. Your children can also watch the movie with their friends or other parent via video chat. If you are wondering how to choose an age-appropriate Halloween movie, click here.
Play Halloween-Themed Games
Looking for more engaging activities for the kids to enjoy? Rather than trick-or-treating, putting a Halloween-themed twist on your family's favorite games—or creating new ones— is a great way to keep the kids happy and entertained. Switching out game pieces for colored plastic spiders, candy, or mini pumpkins, making mummy costumes using toilet paper, or creating a Twister board with colored paper pumpkins are all simple and fun ways to incorporate the holiday. Check out some other Halloween game ideas by clicking here.
Although this Halloween won't be like previous years, it is an opportunity for you and your children to come up with new and creative family traditions. McKinley Irvin handles all family lawmatters and is here if you need legal guidance surrounding co-parenting and holidays. Contact us to request a consultationwith our legal professionals.
Posted By
McKinley Irvin