Divorcing an Addict or Alcoholic
Posted on November 28, 2018 02:41pm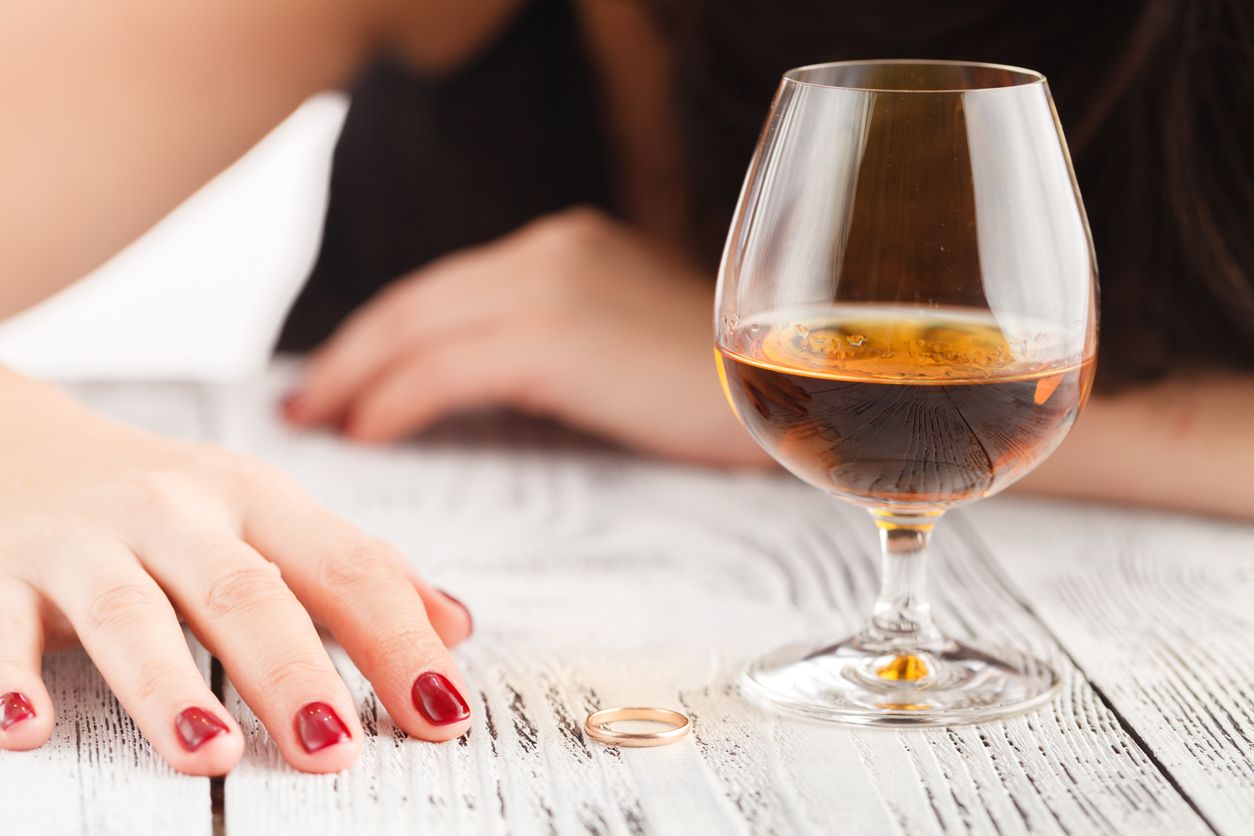 Going through a divorce is hard enough, but when your spouse is an addict, the entire process can be much more challenging. Your spouse's addiction may have been the reason for your divorce, or it could be a newly developed habit since you've decided to split. They may be addicted to prescription drugs, illegal substances, or alcohol. Whatever the situation, divorcing a spouse while they are dealing with addiction can be both painful and frustrating.
Addicts often exhibit certain characteristics and behaviors that make it difficult for their friends and family to interact with them. As their spouse, or their soon-to-be-ex-spouse, you may catch the brunt of their misconduct. To make your divorce process more manageable, make sure you know what to expect when divorcing an addict and find out what you can do to make the ordeal easier.
Initiating the Divorce Process
Washington is a no-fault divorce state, which means you cannot file a divorce because of a specific reason, like adultery or addiction. So, legally speaking, your spouse's alcoholism or drug addiction will not play into your divorce. However, their addiction will undoubtedly affect the divorce process in other ways. Addicts often exhibit certain behaviors which can make them unreliable, unstable, and even dangerous.
If a person's addiction can be proven, either through criminal records, drug tests, evidence of time in a rehab facility, or other means, the court may be hesitant to give the addict certain privileges. In order to determine how your case will play out, it's important for you to work with an attorney who has experience working on other cases where addiction played a significant role.
How Addiction Will Impact Child Custody
When children are involved in the marriage, the court will likely take additional action to ensure that both parents are fit and able, especially if there are allegations of alcoholism or drug addiction on the table. Judges will consider the health and abilities of either parent when deciding what child custody arrangement is in the best interest of the child, and if one parent shows a past or current addiction, it will likely affect the custody arrangement.
A parent's substance abuse habits can be held against them if it in any way affects their ability to care for their child. For example, someone battling a heroin addiction is likely not a good candidate for joint custody because their actions could endanger their child. However, the court is likely to offer alternative solutions to continue allowing the child to see both parents.
The court may consider the following alternatives:
The addicted parent may be allowed visitation rights when he or she is sober.
The addicted parent may only be allowed supervised visitation.
The addicted parent could be required to submit to regular or random drug and alcohol screenings.
All overnight visits might be off-limits for the addicted parent.
The addicted parent could be required to go to a rehabilitation facility, Alcoholics Anonymous, or another type of help group.
In some cases, the court might even abolish a parent's rights altogether. However, this usually only happens in extreme cases where the parent's addiction has caused the child harm, or the parent has been unable to follow the rules previously set forth by the court.
How Addiction Could Affect Property Division and Spousal Support
Divorcing an addict could lead to several other challenges, including those affecting property division and spousal support.
In Washington, the court will aim to divide all assets equally and fairly, but if one spouse has squandered the marital funds to support their addiction, they could be penalized when the property is divided. The same can be said of alimony. The court may award the sober spouse more spousal support if the addicted spouse spent an unfair share of the marital assets. However, this could be reversed if the addict's problem is connected to a health issue. For example, if your spouse's addiction is connected to a mental health issue, they may require financial support to help with treatment during and after the divorce.
Overall, divorcing a spouse dealing with a drug addiction or alcoholism can be particularly challenging. You may have to deal with more contention, more arguments, and more complex legal issues. However, if you have a knowledgeable and experienced family lawyer on your side, facing these problems would likely be drastically easier.
If you need help with your divorce, our firm can help. Contact McKinley Irvin at our Washington office to discuss your divorce case with our family law attorneys.
Posted By
McKinley Irvin