What Kind of Divorce Do You Want?
Posted on March 13, 2017 10:25am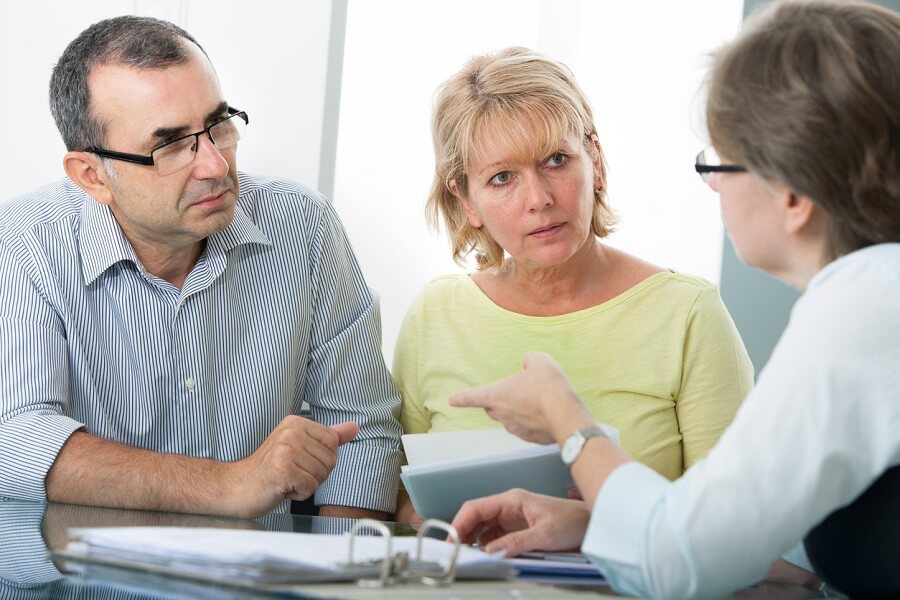 When seeking to end a marriage, it is important to know that there is more than one path to reach this goal. Determining which option is best for you will depend entirely on your own circumstances, goals, and the willingness of both sides to cooperate. Some spouses can work together through the divorce process in a way they prefer. In a high-conflict situation, however, you might not get to choose the divorce process you want. Regardless, knowing the options available can help potentially reduce conflict, cost, and stress as you navigate the process.
Contested Divorce
In a contested divorce, spouses likely disagree strongly on several settlement issues, such as property and debt division, child custody, child support, and alimony. This is the most complicated form of divorce, often requiring several steps before finalizing, including pre-trial motions and hearings, negotiations, and trial if all else fails.
Divorce Settlement
The majority of divorces are settled without going to court. This process involves hiring an attorney and then negotiating settlement terms with your spouse (and his/her attorney) until agreement is reached on all of the issues. Attorneys often employ various methods of dispute resolution to negotiate an agreement and present it to the court. If the court finds the terms to be fair, the divorce is awarded per the agreed upon settlement.
Mediated Divorce
Mediation is a form of dispute resolution often used to find agreement on one or more issues in a divorce case, so the case may be settled outside of court. Divorce mediation involves a neutral party who will facilitate communication and negotiation between the divorcing spouses to find common ground. It is a voluntary process and works well for those who are willing to commit to the process.
Divorce Arbitration
Divorce arbitration is a process similar to a court hearing, but in a more flexible and less formal environment. It can be used to resolve one or more matters at issue in a divorce case. An arbitrator is a neutral third party who is chosen to hear and decide about the issues in a case. The process is governed by specific rules and the decision of the arbitrator is typically legally binding. This option is often faster and less taxing than going to trial, but just like in a courtroom, you give someone else power to make decisions on the issues being arbitrated. This can be a good option for speeding up the divorce process, or in divorces where only a few contested issues stand in the way of finalizing the divorce.
Collaborative Divorce
Collaborative Divorce is a process of alternative dispute resolution designed to resolve a divorce in a way that is amicable and respectful. Each spouse hires a divorce lawyer trained in collaborative law. The lawyers assemble a team of other professionals (financial experts, parenting experts, etc.) to assist in the process, which involves meetings to brainstorm solutions and reach fair agreements. This process can work well for couples who are willing and eager to work cooperatively and provide full disclosure of information. If the collaborative process is unsuccessful and agreement cannot be reached, the process is ended and the couple must restart their divorce process using one of the other methods (and with new attorneys as well).
Uncontested Divorce
An uncontested divorce is when the divorcing couple agrees on all matters pertaining to the divorce and file as joint petitioners and are awarded the divorce per the terms agreed upon in their petition. In this case, the couple may forego hiring lawyers and typically have simpler issues, such as no children together, few marital assets or debts, etc. There is a risk to proceeding with a divorce without getting legal counsel, as you may not fully understand the legal implications of what you are agreeing to, especially if children are involved. This option, however, is typically the quickest and least expensive.
McKinley Irvin's Washington Divorce Attorneys
At McKinley Irvin, we are well-equipped to handle all divorce and family law matters, no matter your circumstances. Our firm's attorneys focus on family law, but also understand how other laws may intersect in some cases. This level of experience and depth of knowledge can help you achieve the best possible outcome. Contact us to schedule an initial consultation.
Posted By
McKinley Irvin