When Divorce Makes You a Better Parent
Posted on September 08, 2015 10:15am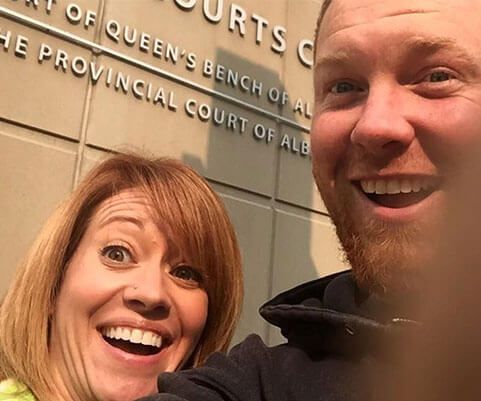 A "divorce selfie" went viral last week – new divorcee Shannon Neuman posted a selfie of herself and her now ex-husband Chris Neuman outside the courthouse where they finalized their divorce, with a message:
…it's possible to love your kids more than you hate/distrust/dislike your ex (which we have felt at times on the journey but for the record we do actually like each other). Nice work #teamneuman #divorceselfie
This couple's photo and message has received widespread attention for its positivity and optimism. It is also a demonstration of a growing trend in divorce. Whether you call it collaborative divorce, conscious uncoupling, platonic parenting, or just amicable co-parenting, people are deciding to make divorce more about their kids than about themselves.
There are several benefits to this approach. The choice to divorce in a non-adversarial way can be faster, more cost-effective, less traumatic, and demonstrate a sense of stability and family resilience to the children.
Not surprisingly, research indicates that a high level of conflict between parents during a divorce results in children experiencing more difficulty adjusting to life post-divorce. A cooperative approach to divorce can give kids a better environment for a healthy readjustment to their new family structure.
Many people also discover that this approach makes them better parents as a result of getting a divorce.
How can divorce make you a better parent?
As part of the divorce settlement, a court order called a parenting plan is created. It determines:
Where the children will live
How much time each parent spends with the children
How decisions will be made for the children
How parenting disagreements will be handled
Often, divorce can be a wake-up call to one or both people about their parenting, especially as they navigate these critical decisions about their future relationship with their children.
By approaching divorce focused on the best interests of the child and minimizing overall conflict, people often find that they become better parents after the split:
Divorce can engage parents who were more hands-off before.
When the stress, preoccupation with the spousal relationship, arguments, etc. are over, it frees up a parent's mind and time to focus more on their children.
Even with residential time split between two homes, each parent can get more 1-on-1 time with their children.
Watching your ex co-parent after a divorce can give you more respect for his/her skills as a mom or dad.
Each parent gets more time to focus on their own mental fitness and happiness – making them stronger and more appreciative parents.
More about the collaborative divorce process
Spouses who wish to divorce in a more collaborative manner have several options open to them. It is still important that each party is represented by their own attorney. They should seek representation with a divorce attorney who supports their goal to focus on their children's well-being.
When meeting with attorneys, ask about options like mediation, alternative dispute resolution, and collaborative divorce. The attorney should examine the facts of your situation and give you an honest opinion about what style of divorce process will best protect your children and the parents' relationship with them.
---
The family attorneys at McKinley Irvin are committed to protecting what our clients value most. Read more about our approach to the collaborative divorce process.
Posted By
McKinley Irvin