7 Potential Adoption Roadblocks
Posted on September 18, 2014 04:05pm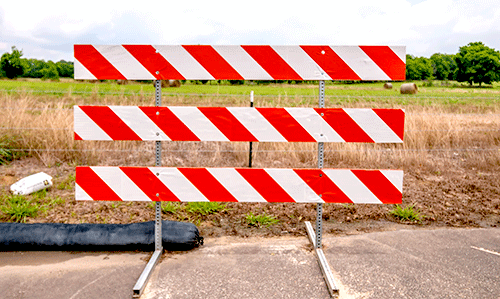 Whether voluntary or involuntary, a parent's rights must be terminated before their child can be adopted. Adoptive parents will tell you that there are many potential roadblocks you can encounter along the way, so it is advised that you retain a skilled adoption lawyer.
Below are some factors that could present difficulties on your road to adoption –
Age
In Washington, you can adopt as long as you are over the age of 18. However, age is still a factor judges might consider. What matters more than age though is how maturely you carry yourself. You may also encounter issues if you are an older adult or grandparent looking to adopt.
Financial Situation
Judges base adoption decisions on the best interests of the child. Part of that is being able to supply the child's basic needs. Whether you have a high or low income, the judge will consider whether your financial situation can support the addition of a child to your family.
Marital Status
Both married and single people can adopt in the state of Washington. However, if you have had previous marriages and divorces, the judge may consider this as a factor. A judge will not knowingly place a child in a dysfunctional family unit, whether the parents are married or single.
Employment
Do you have the job and salary to sustain raising a child? In Washington, it doesn't matter if you work part time, full time, from home, or from an office – as long as the prospective parent(s) is gainfully employed.
Residence
In Washington, it does not matter whether you rent or you own. In some adoption cases, a social worker may come and observe you to determine if your home is suitable for the child. A potential roadblock would be if you are in between homes, your residence is in a less than ideal location, or the state of your home is unsafe for children.
Legal Parent's Consent
If the legal parent denies consent, you will have a difficult time adopting. Without the legal/biological parent's consent, parental rights cannot be terminated unless the state has reason to step in and terminate their parental rights.
Working with a Social Worker
For stepparent adoption and some other types of adoption, the prospective parent(s) will have to be approved by a social worker. If the social worker's post-placement study proves negative, you may have a difficult time securing the adoption.
In Washington cases, attention to detail is crucial. You need to retain an attorney that will leave no stone unturned in their pursuit of your best possible outcome. To learn more about McKinley Irvin's adoption services, contact our team to schedule a consultation.
Posted By
McKinley Irvin