Six Tips for Communicating with a Seattle Divorce Lawyer
Posted on August 27, 2014 03:42pm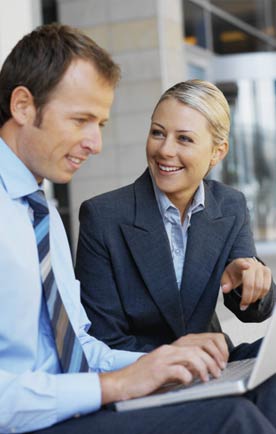 A successful divorce starts with the right attorney, but even a skilled legal advocate needs the right information to handle your case. Communication is the most important factor in a positive attorney-client relationship. Divorce may be one of the toughest challenges you encounter, so it is important to make sure that your lawyer has all of the information he/she needs to protect your rights, family, and future.
Here are a few ways to facilitate positive communication between you and your family law attorney:
Don't be afraid to ask questions.
If you are seeking a divorce, you probably have a lot of questions. If you are unsure of anything during the divorce process, talk to your lawyer about it. You deserve to know the issues and concerns connected to your case.
Keep a written list of your questions.
Communication doesn't mean that you have to talk to your attorney every day. Instead, keep a written list of your concerns so your attorney can address them in one conversation.
Understand your communication options.
Whether you realize or not, you have a wealth of communication resources at your disposal. Communicating with your lawyer can involve telephone conversations, emails, faxes – even snail mail.
Never underestimate face-to-face communication.
If you need to discuss something important, schedule an appointment to speak with your attorney in person. You can accomplish most communication by phone, etc., but some issues should be resolved in an actual meeting.
If you have a problem with your lawyer, let him / her know.
Remember: your lawyer is here to help. If you feel uneasy about the way he /she is handling your case, bring it up for discussion. A skilled attorney can explain his / her reasoning and resolve the problem.
Develop reasonable expectations.
Your case is important; you deserve to be aware of court dates, updates, and important progress. On the other hand, you don't want to impede your attorney's work by calling and emailing every day.
If you are considering a divorce, you need the right attorney on your side. At McKinley, we are committed to delivering the highest quality legal guidance to our clients and have spent more than two decades in the divorce and family law legal field. For additional information about our services, we invited you to fill out an online contact form at your earliest convenience. For more information about divorce in Seattle, please visit our resources page.
Posted By
McKinley Irvin