What to Do if a Child Refuses Visitation Time with a Co-Parent
Posted on June 19, 2023 01:44pm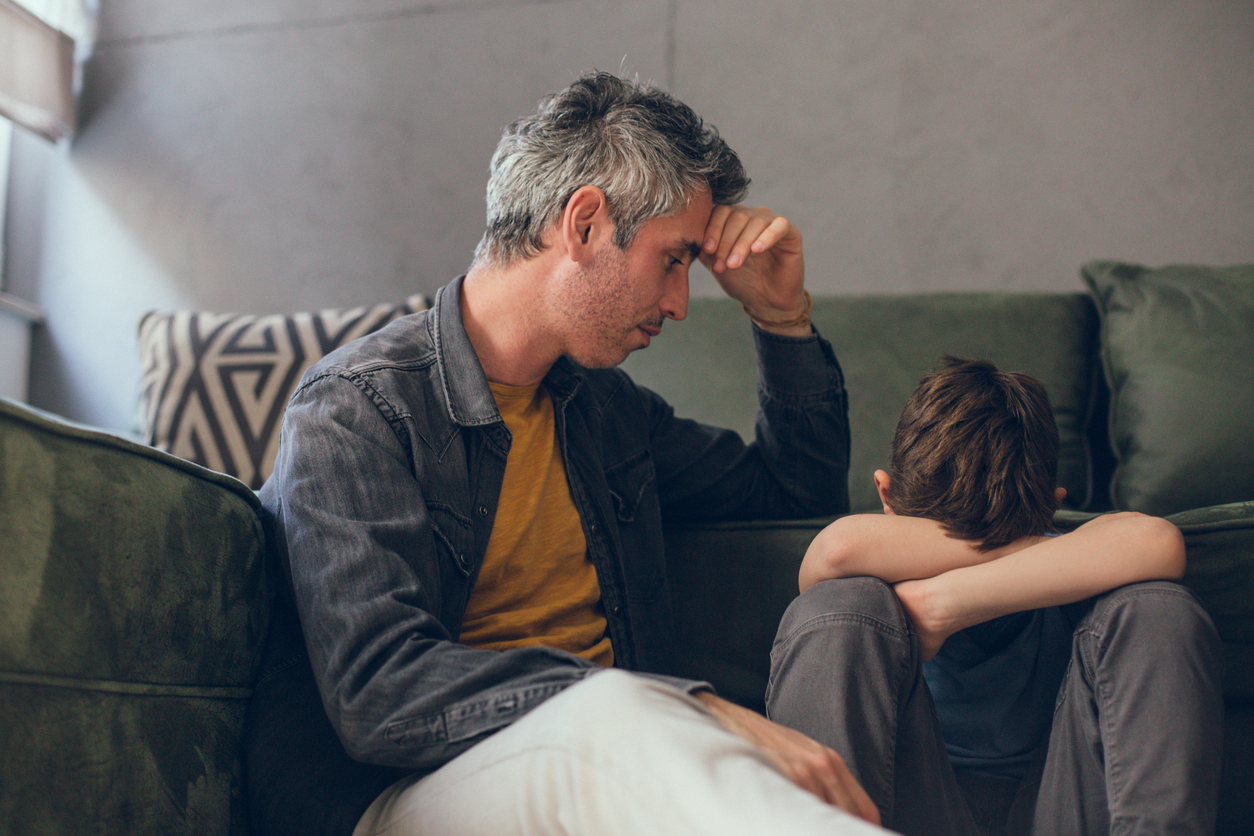 Co-parenting can come with many unique challenges, especially following a recent divorce or legal separation. From fighting for custodial rights to requesting modifications to filing for relocation, couples and families can face various obstacles while navigating child custody in Washington State. One common issue that parents can encounter is the child's refusal of visitation with the other parent or guardian.
There are countless reasons a child might be refusing visitation, making it all the more important for parents and loved ones to stay attentive to their child's needs, identify signs of distress, and exercise respect and compassion when attempting to decipher the reasoning for their refusal.
Keep reading to learn what steps parents can take when a child refuses visitation in Washington.
Navigating a Child's Refusal of Visitation in Washington
While parents can be held in contempt of court for violating the terms of child custody arrangements or parenting plans, it's no secret that children are not bound by the same societal restraints as adults.
How can divorced or legally separated spouses navigate their child's visitation refusal without violating the current court order? To resolve this issue, parents must first understand their rights and obligations under the law and take the time to understand their child's perspective.
Can Children Violate Custody Arrangements?
In Washington, children cannot legally violate custody arrangements on their own. This is because custody and visitation orders are court-ordered agreements that parents must follow. However, it's still crucial for co-parents to do everything in their power to ensure that their child's needs are met promptly and appropriately.
The first step entails getting to the bottom of the child's refusal by inquiring about the reason behind it. This can bring up underlying issues that require attention and resolution. Various factors can affect children's refusal of visitation, including:  
Age & Development – Younger children tend to struggle more with transitioning and adapting to new environments, while older kids typically have developed preferences, hobbies, interests, and social circles, meaning they're more likely to resist being pulled away from their friends and activities.
Adolescent Health – Some children can be more susceptible to negative health effects after a divorce or other major life event, such as anxiety, depression, codependency, developmental regression, paranoia, or poor academic performance as a result of ADHD, dyslexia, or other developmental disorder.
Emotional Factors – Children are also prone to emotional manipulation and other emotional factors after divorce. Many kids experience fear and discomfort as a result of conflict or arguments between co-parents. They may also have troubling concerns about loyalty to one parent or the other.
Generally speaking, co-parents can and should follow these best practices when navigating their child's refusal of visitation:
Practice open communication – Open and honest communication between co-parents is crucial. Discuss your child's concerns, listen empathetically, and work together to address their needs. Focus on their best interests instead of any personal disagreements and desired results.
Seek professional assistance when needed – If openly communicating with the child proves challenging, consider involving a family therapist, counselor, or mediator. Such professionals can help facilitate conversations, provide guidance, and offer strategies to address the child's refusal.
Modify the current arrangement – In some cases, modifying the current custody order can be a necessary and straightforward way to alleviate the child's resistance and ensure that their needs are met. This can be accomplished by reaching a mutual agreement between co-parents or petitioning the court for a modification if both parents cannot agree on the updated terms.
How Washington Courts Navigate Refusal of Visitation
If parental involvement alone isn't enough to dissuade the child from refusing visitation time, intervention from the judge or court may be necessary to resolve the matter in a way that's fair for all involved parties. While the exact strategy will vary based on each family's unique circumstances, there are various ways that Washington courts can seek to resolve a child's refusal of visitation, such as:
Mediation and Parenting Plans – Washington family courts encourage mediation and the development of comprehensive parenting plans to address visitation and custodial rights. In mediation, the child's best interest will be prioritized, and assistance from a guardian ad litem or custody evaluator may be requested in certain cases.
Enforcement & Contempt Actions – If a parent believes the child's refusal is unjustified or the other co-parent is not adhering to the custody order, they can file a motion to enforce the order or pursue contempt actions. Family courts can take measures to enforce the terms of the current custody arrangement, modify its terms as needed, and administer any legal penalties to offending parents.
Child Interviews – In certain cases, the court may decide to interview the child, especially if they're considered mature enough to provide meaningful input. The court can then weigh the child's wishes alongside other relevant factors when making custody and visitation determinations.
A child's refusal to spend visitation time with a co-parent can be challenging. It's important for parents to address the underlying reasons behind the refusal, communicate effectively, and seek professional guidance if necessary. Rest assured that family courts in Washington always prioritize the child's best interests when it comes to child custody, meaning they will take appropriate action as needed to ensure a safe and supportive environment for healthy growth and development.
30+ Years Representing Washington Families
McKinley Irvin has proudly served families throughout the Pacific Northwest since 1991. With extensive experience navigating the intricacies of family law, our compassionate legal advocates are well-equipped to represent you and your loved ones in your upcoming divorce, custody hearing, or other family matter in Washington State.
Contact us online or call 206-397-0399 to schedule a consultation with a McKinley Irvin family law attorney.
Posted By
McKinley Irvin