Dads & Divorce: Tips for Fathers
Posted on March 21, 2022 10:59am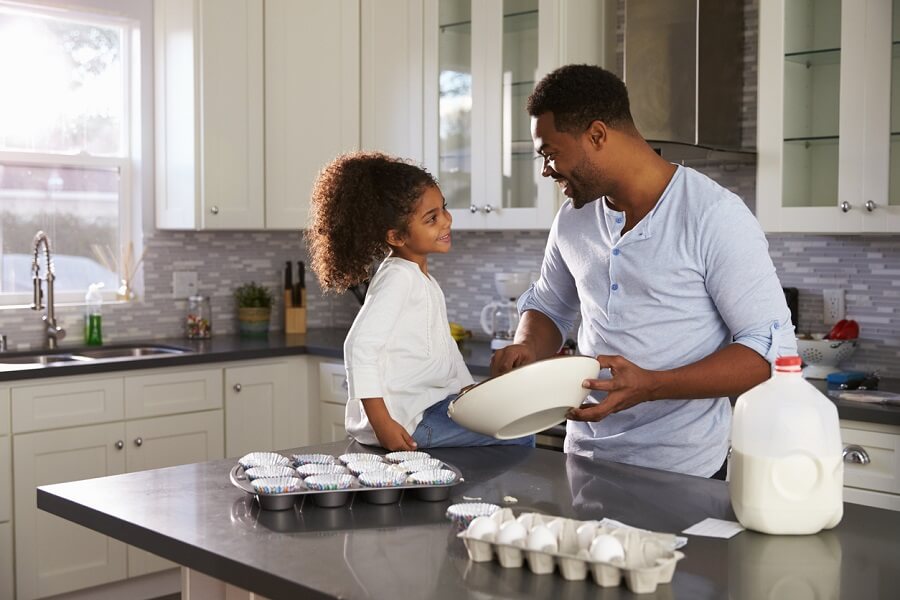 Fathers play a critically important role in the lives of their children and Washington state law recognizes this by providing fathers with rights and tools that allow them to establish and maintain their paternal relationships.
McKinley Irvin's Washington divorce attorneys have represented numerous fathers in courts across Washington and Oregon. We know how to effectively protect fathers' rights, and how to provide the counsel fathers need to create healthy, working solutions that protect their both their interests and the best interests of their children.
Because divorce can be an overwhelming process, we want to remind fathers about their rights and the things they can do to ensure new circumstances and plans are executed and maintained as successfully as possible.
Fathers' Rights
Family courts used to have a reputation as venues where women were favored in matters involving children. Today, those assumptions have been renounced by many judges and courts, giving fathers equal rights in asserting their roles in the family unit and the roles they wish to have in their children's lives. This means courts will objectively determine the most appropriate parental situation for children, regardless of either parent's gender. This includes matters involving child custody, child support, and parenting time.
Effective Co-Parenting
Co-parenting is perhaps the most important thing dads should focus on following a divorce or separation, regardless of court rulings. Both parents should be conscientious of maintaining amicable relationships with their former partner for the benefit of their children. By co-parenting effectively, working parenting plans can be created and maintained, even for long-distance families. Many studies have shown that children often fare better when both parents stay involved.
Putting Children First
As with co-parenting, any family law matter should put the best interests of children first. Fathers who can set aside their personal issues with a former spouse and co-parent effectively can provide the healthy familial environment and parenting time children need. In fact, divorced dads sometimes spend more time with their children after a divorce, which can help strengthen your bond with your kids.

Regularity and responsibility – honoring schedules and commitments with your kids – are key to putting children first and avoiding the "Uncle Dad Syndrome." This is especially important if you do not have an amicable relationship with your children's other parent, so they cannot find a reason to try and alter your parenting plans or custody agreements.

McKinley Irvin has helped countless men and women throughout the Pacific Northwest understand their rights and the most appropriate steps to take when navigating the divorce process. If you have questions about divorce or other family law issues such as child custody, child support, and parenting time, we invite you to speak with an experienced attorney from our firm. During an initial consultation, our legal team can discuss your situation in depth and explain how we can be of assistance in protecting your rights. To request a consultation, contact McKinley Irvin.
Posted By
McKinley Irvin