Is There a Link Between Divorce and Depression?
Posted on August 09, 2022 05:40pm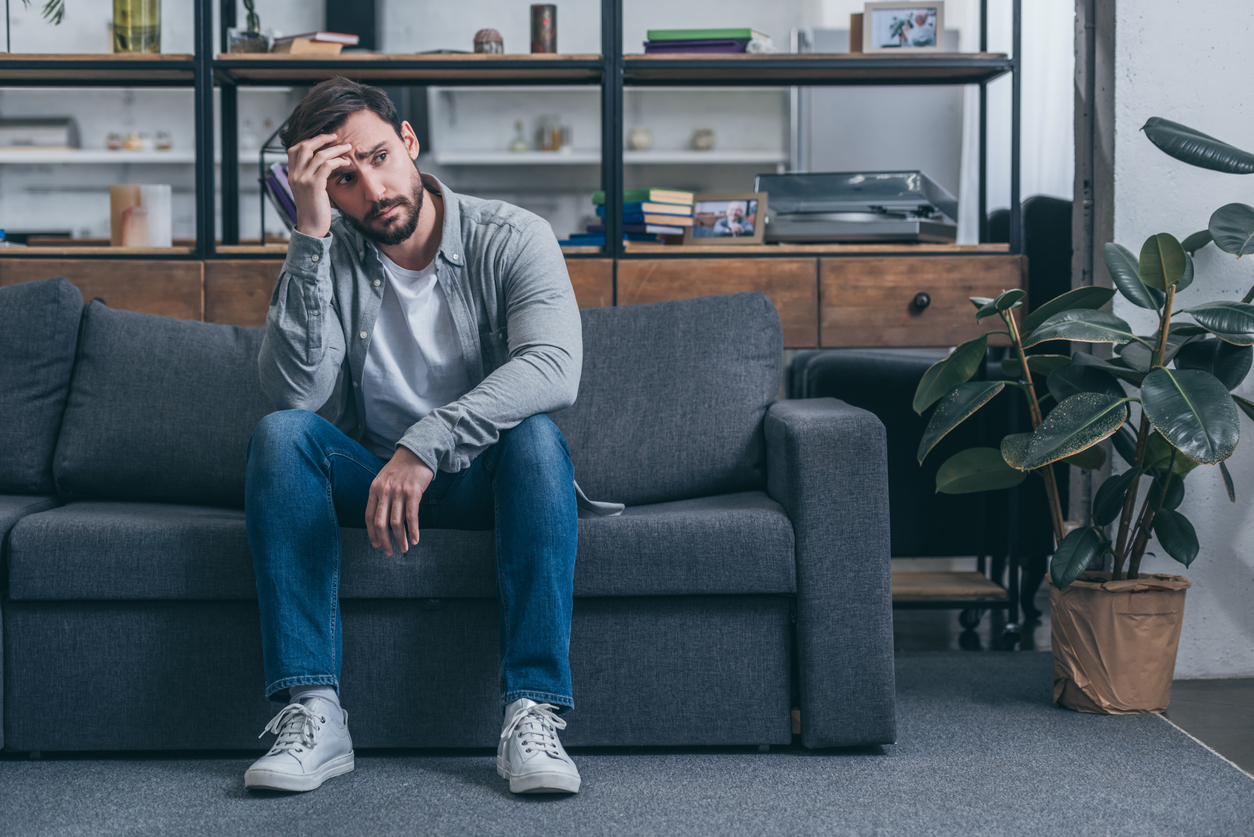 A divorce is a highly challenging process, and it can bring about very strong emotional responses. In several individuals, divorce can even prompt issues with depression. Medical depression is very serious, and it's important to understand that it can sometimes be caused by extremely traumatizing or difficult situations, such as divorce. Some people may be completely blindsided by their spouse's request for a divorce, and dealing with that news can be heartbreaking and tough to accept. Even the spouse who acted as the initiator of their divorce could still have a very difficult time coping with the changes that occur as the result of such a substantial decision. As a result, those challenges could trigger a depression.
Understanding Depression
Depression is a clinical condition characterized by an unshakable sad, melancholy mood, loss of interest in activities, and other behavioral or mood changes. In short, depression is far more than "just feeling sad." Depression is a serious mental health issue that can result in a substantial impairment in daily life.
In some cases, depression can be situational, which means it is caused by a serious event or circumstance that causes depressed feelings or grief. Divorce is one such example.
How Can Divorce Trigger Depression?
Terminating a marriage is a very serious choice, and as with any life-altering change, there is likely to be some strong emotional response. Divorce can force you to change your family structure, may result in less time with your children, could uproot you from your home, alter your financial state, and could even harm your work life or personal relationships.
Although there are several benefits to divorce—the chance to start fresh, a healthier home environment for your children, financial freedom, and the opportunity to find love again—the downsides can sometimes overshadow the reasons why you chose to file for divorce in the first place. Understandably, these concerns can result in depression post-divorce.
Divorce-Related Depression Statistics
According to an AARP study, 28% of people age 40 and up experience depression following their divorce, so it's far more common than most people may think. Studies have found a greatly increased risk of depression for those going through divorce and those contemplating divorce. According to research, men face an especially daunting risk and are nearly twice as likely to suffer from post-divorce depression than women.
Let Our Firm Help With Your Divorce
Essentially, anyone who has a difficult time with their divorce could find themselves dealing with either clinical or situational depression. In either case, it is important to seek medical attention immediately. There are plenty of doctors out there who are prepared to provide you with the information and help you need. And, from a legal standpoint, our firm can work with you to ensure your legal interests are protected while you focus on what's important—recovering and regaining your health.
Contact McKinley Irvin to schedule a consultation to discuss your case with an experienced family law attorney.
Posted By
McKinley Irvin