Long-Distance Parenting Plans: Everything You Need to Know
Posted on November 22, 2019 04:02pm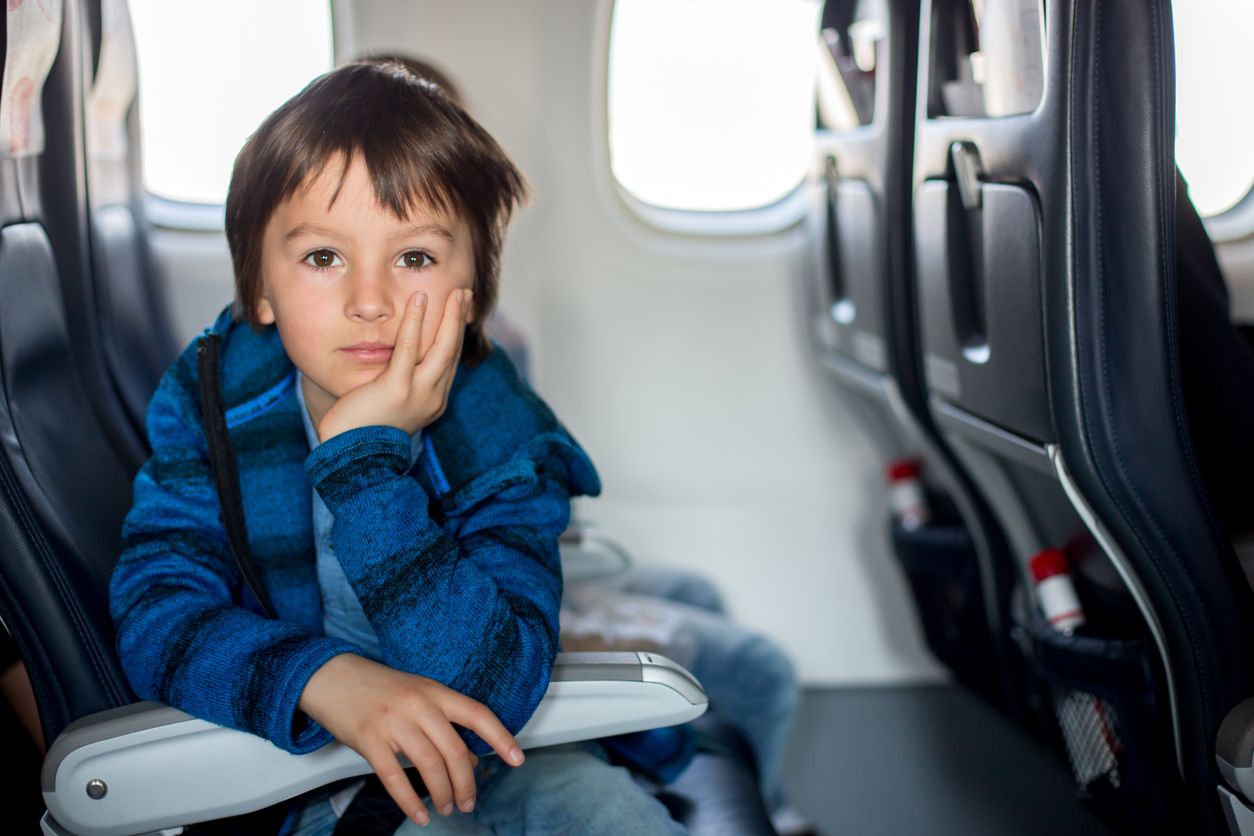 Sharing parenting time is never easy, especially if you and your co-parent live a great distance apart. Families who live in different areas of the United States, or the world, should make sure they devise a parenting plan that accommodates the needs of long-distance families. There is no singular plan that works for every family, so, depending on your situation, several long-distance plans could work for you.
To learn more about your parenting plan options for your long-distance arrangement, read through our must-know information about long-distance visitation and custody.
Uncovering the Key Issues
Before you can create a parenting plan, you must first consider the potential issues you'll run into as a long-distance family. When a couple separates or divorces, and one parent relocates, it can create substantial obstacles for the family as a whole. In cases where divorced parents live in the same area, they may share custody of their children, moving them between houses every few days, or the children might live with one parent primarily and visit with the other on a regular basis. However, when one parent lives in another state, or even another country, creating a comprehensive and thoughtful parenting plan is even more critical.
Long-distance parenting plans often address the following issues:
School: If your child is in school, your parenting plan needs to accommodate their educational needs. In other words, just because you can take a week off work to visit, removing your child from school for a week might not be a viable option.
Transportation Fees: When a visit is arranged, who will pay for the transportation fees? Parents might split the cost of transportation, especially if the child is flying to visit a parent, but not always. Discuss these details with your co-parent and your attorney.
Travel Arrangements: Once you've decided how you'll pay for travel expenses, consider your travel arrangements. Will the children travel between parents, or will the distant parent travel to where the children live? Consider these options and find a workable compromise.
Communication: How will the children communicate with their long-distance parent? They may schedule daily phone calls, weekly video chats, emails, or some other form of communication to establish regular contact.
Visitation provisions: If the distant parent will visit the children's home, make sure you know how that visit will be handled. Will the visiting parent stay in the home with the children and their co-parent, or will they stay elsewhere? Or, will the visiting parent bring the children with them to another residence? Whatever the arrangement, make sure you establish a plan well ahead of time.
Potential Long-Distance Parenting Plan Solutions
Once you've considered the potential issues regarding your parenting plan, make sure you work with your co-parent and your attorney to find a workable solution. Although each situation is different, there are a few go-to long-distance parenting plans that seem to work best for families who cope with substantial separations. Consider the following:
Regular Visitation
For some families, regular, scheduled visits are the best way to maintain a happy, healthy parenting arrangement. In these arrangements, the distant parent will typically visit the children regularly, such as once a month, or whatever frequency works best. In some cases, the children may fly to visit their parents regularly. However, this plan can be challenging for most parents because their schedules and/or budget won't allow it.
Scheduled Trips
Many long-distance parents choose to schedule set trips to ensure they have a dedicated period of time with their children each year. However, these trips usually aren't often, so parents and children may have to go long periods without visiting with one another. On the other hand, the visits typically last longer, perhaps for a week or more.
School-Centric Schedules
Scheduling a parenting plan around your child's school schedule can be an excellent way to ensure their needs are a priority. In this type of plan, parents may only see their children on school breaks during the winter or summer, but the visits can be substantially longer, perhaps a month or more. Through this type of parenting schedule, the non-custodial parent may enjoy scheduled time with their children throughout their summer break.
Ready to Get Started?
When parents divorce or separate, facing the reality of sharing their parenting time is something even the friendliest co-parents find difficult. For many parents, this is the most challenging part of their separation, which is why it is important to seek the advice of an attorney. Our team at McKinley Irvin has helped countless families throughout the state of Washington with their child custody issues and created unique, helpful parenting plans.
Contact McKinley Irvin today to discuss your case with our firm.
Posted By
McKinley Irvin