Can I Afford to Get Divorced?
Posted on November 21, 2014 04:20pm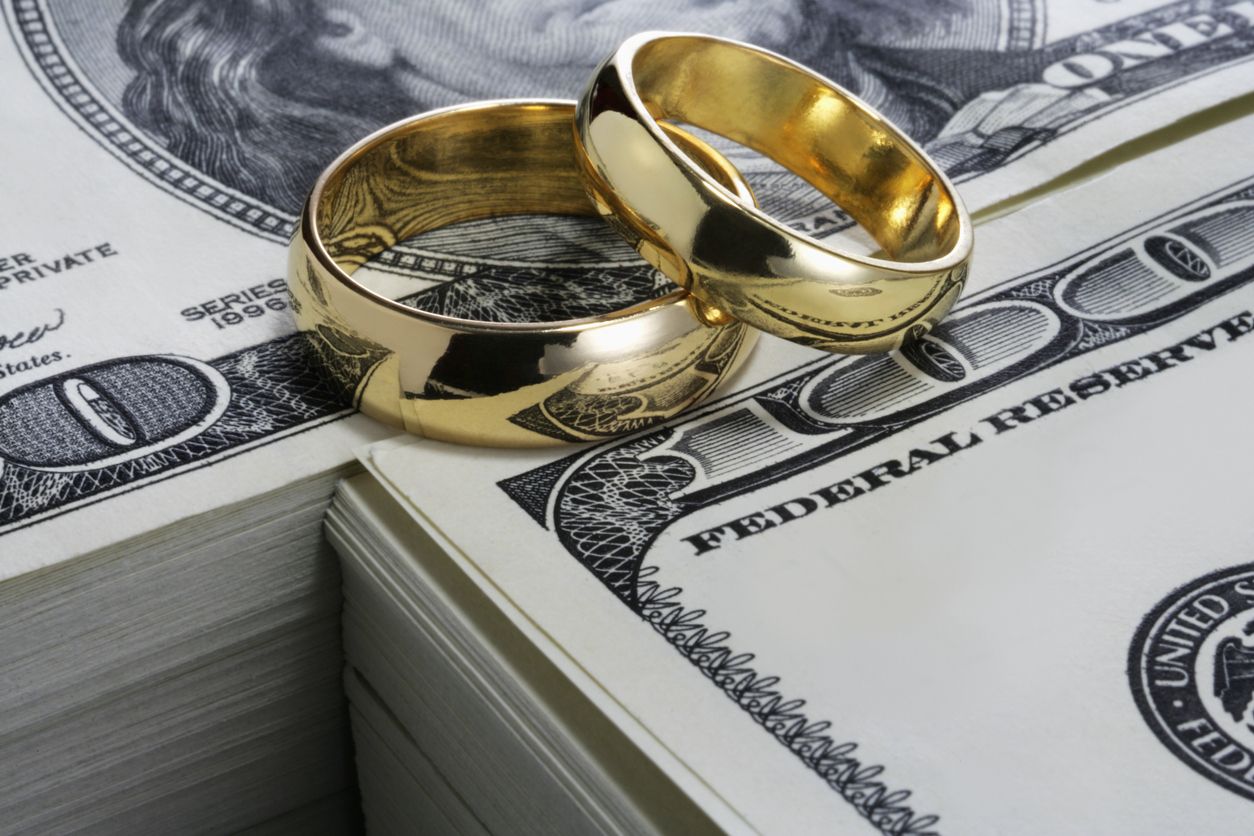 According to researchers, finances are a common factor in many divorces, surpassed only by young marriages and lack of education. Getting a divorce isn't free though, and even if financial differences contribute to your marital struggles, they can inhibit your ability to get a divorce, too. If you are considering a divorce, one of the first questions to cross your mind may be, "can I actually afford to get a divorce?"
Be Honest with Your Lawyer
When a couple divorces, their living expenses increase, but their incomes remain the same. In other words, the marital income must support two households instead of one. This may seem daunting, or even impossible, but many couples find ways to divide their assets and debts that allows them to divorce.
If you have financial concerns regarding divorce, be honest with your attorney. Express your concerns so that you and your lawyer can create an effective strategy to divide your marital income into two households. For some people, it is best to work with an attorney and a financial planner.
Know Your Options & Create a Plan
If you're considering a divorce, create a financial plan to make sure you can afford it. Here are a few ways to cut back on unnecessary expenses and create a feasible financial plan for your divorce:
Watch your spending habits. Anxiety, stress, and depression can easily lead to unnecessary spending. Even if you aren't shopping to ease your emotions, you can probably find a way to cut back and save money.
Consider selling your home / assets. If you want a divorce and can't afford it, you might want to think about selling your house and big-ticket items such as boats, ATVs, motorcycles, and other recreational vehicles.
Consider your retirement account. Some retirement accounts allow you to borrow money from them. Generally, you have to pay back these funds in five years. While this might not be an ideal situation, it may enable you to get a divorce.
Think about family resources. If you have family members (parents, siblings, etc.) who are financially able to assist you, consider asking them for a loan to pay off some expenses.
Speak with an Attorney Today
Looking for more information? McKinley Irvin is a family law firm in Washington that has served clients for over 20 years. We invite you to speak with a representative from our office to learn more about your legal rights and options with our firm.
Posted By
McKinley Irvin