CLE on June 4: Equitable Distribution in Divorce with David Starks and Jennifer Payseno
Posted on May 21, 2013 12:51pm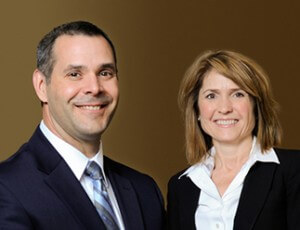 McKinley Irvin family attorneys David Starks and Jennifer Payseno will be presenting via teleconference a 1.5 hour CLE on Equitable Distribution in Divorce.
When: Tuesday, June 04, 2013, 11:00 am-12:30 pm Pacific Time
Click here to learn more or to sign up. Recordings of this CLE will also be available for purchase through NBI. This class is intended for family law attorneys and accounting professionals.
Course Content:
Drafting the Separation Agreement or Property Settlement Agreement
Consent Judgment Must-Knows
The Role of the Court in Equitable Distribution
Securing the Obligation or Property Installment Payments
Tracing Property to Separate Asset Status
Common Pitfalls in Dividing the Family Home
Retirement Plans and QDROs Best Practices
Preparing for Tax Consequences of Equitable Distribution
Posted By
McKinley Irvin