Important Estate Planning Matters to Handle After Divorce
Posted on August 23, 2022 10:45am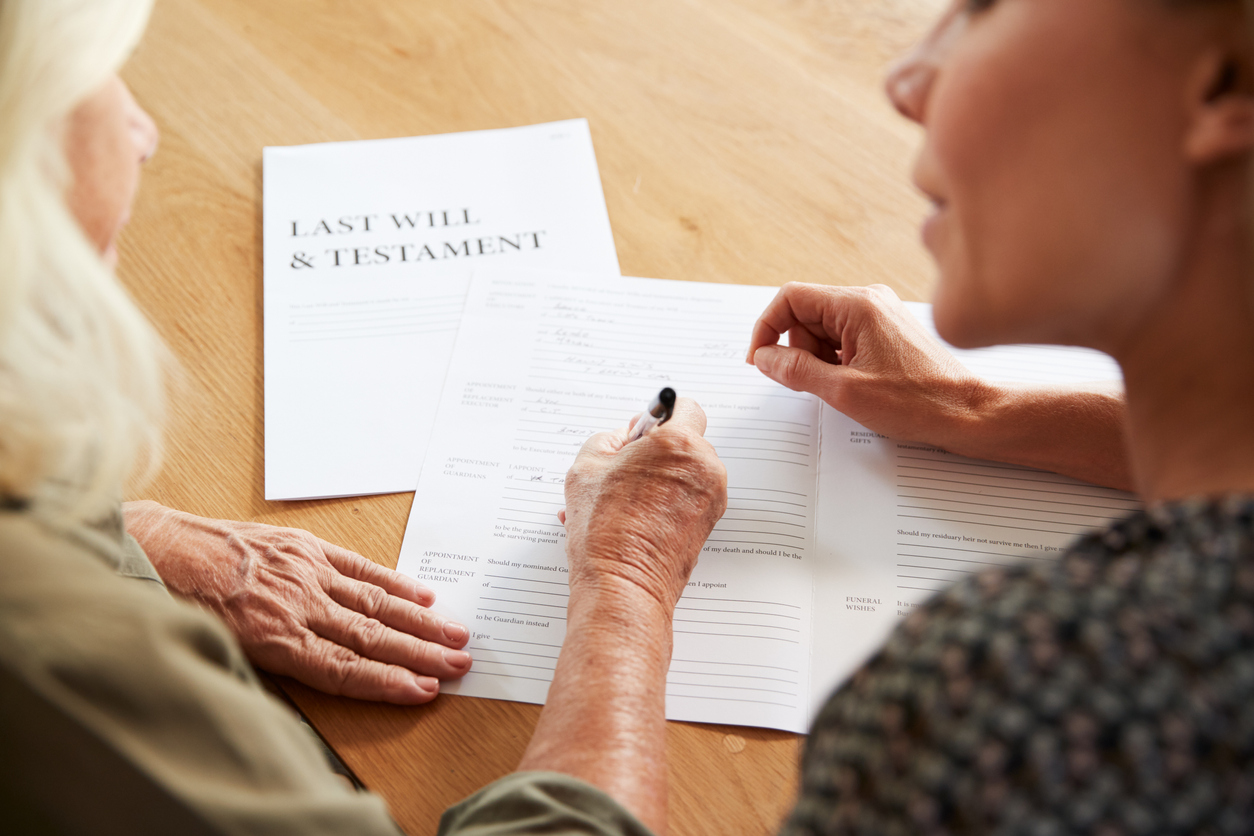 When a Washington couple decides to divorce, much of their energy and emotions are tied up in the process. There are many issues that must be decided, either through negotiation, mediation, or litigation.
Estate planning might not be a front-burner concern but should be addressed as the divorce unfolds. Some changes are best made during the dissolution process while others should be left for after the divorce is finalized.
Speak with a divorce attorney before making any financial or other legal changes. Analyzing the impacts on everyone, including minor children, is critical.
Changes to Make During the Divorce
Prevent a soon-to-be ex from inheriting or controlling assets if you become incapacitated or die before the divorce is final. Washington does not prohibit changes to many estate plan documents during a divorce. Alterations do have to align with any provisions in prenuptial, postnuptial, or separation agreements, however.
Consider creating or changing these estate plan documents during the divorce:
Powers of Attorney. Under Washington's Uniform Power of Attorney Act, your spouse will no longer hold such powers once a divorce action is filed. You should, however, designate someone you trust to handle legal, financial, or medical affairs should you become incapacitated.
Advanced Directive. Also called a living will, this document expresses your wishes regarding medical care and end-of-life care. These directions inform your loved ones and doctors what you would want should you be unable to communicate.
Will. If you do not have a will, a pending divorce might be a good time to have one drafted. Not having a will could result in your ex-spouse inheriting property you intended for somebody else if you were to die while the divorce is in motion. Keep in mind that if you are still legally married, your spouse has certain claims on their share of the estate even if a will says otherwise.
If you have named your ex or in-laws in any of these documents, you'll probably want to create new ones and choose someone else. You can do this at any time—you do not need to wait until your divorce is final.
Modifications to Implement After the Divorce
Once the divorce is final, additional estate plan edits should be made. Do not rely on provisions in your divorce decree to ensure matters are properly handled. Your attorney can guide you through the process and ensure changes do not violate any provisions of the divorce settlement.
The following changes should be made after the divorce is final:
Retirement Accounts. Retirement funds earned during the marriage are considered community property in Washington. Like other assets, these accounts are typically negotiated in the divorce. The divorce decree does not automatically revoke an ex-spouse named as a beneficiary in a 401(k), IRA, or any accounts governed by federal ERISA. Adjustments to individual accounts must be made.
Life Insurance. Life insurance policies can be negotiation points in a divorce. Divorce terms commonly include a provision for the policyholder to maintain minor children or an ex-spouse as a beneficiary. These designations must be made expressly after the divorce. Washington is one of more than two dozen states that automatically revoke an ex-spouse as a beneficiary and will assume this stance unless otherwise notated in the policy. Not doing so could lead to legal dilemmas.
Trusts. Divorce will automatically rescind the designation of an ex-spouse as a trustee of a revocable or living will. A new trustee must be named. Irrevocable wills are another matter. Talk with your attorney about your options.  
Will. Any provisions given to an ex-spouse in a will is considered void once a divorce is final. The law treats an ex as if they failed to survive the testator. That statute removes your former partner from receiving property but makes no new designation. If you do not specify heirs, Washington's intestacy law will govern how probated assets are distributed. The automatic revocation also does not cover in-laws or others in your will. Anyone else you want disinherited must be specifically removed.
Keep records of beneficiary designations and other changes you make as part of your divorce files.
Divorce can be an emotional time, but financial decisions require clear and dispassionate reasonings. Before modifying any aspect of your estate plan, speak with an experienced family law attorney. At McKinley Irvin, we assess the best ways to protect our clients and their loved ones.
Learn more in a confidential consultation. Contact McKinley Irvin online or call (206) 397-0399.
Posted By
McKinley Irvin